23:21 (IST)
The first two episode of Barack Obama and Bruce Springsteen's new podcast are now out of Spotify
Last year, I sat down with my good friend Bruce @Springsteen for a long and meaningful conversation that touched on so much of what we're all dealing with these days. I'm excited to share it with you over the next few weeks: https://t.co/sQACD08AWx pic.twitter.com/biMoxCLhAG

— Barack Obama (@BarackObama) February 22, 2021
23:15 (IST)
Over the next few days, Spotify will be expanded to 80 new markets worldwide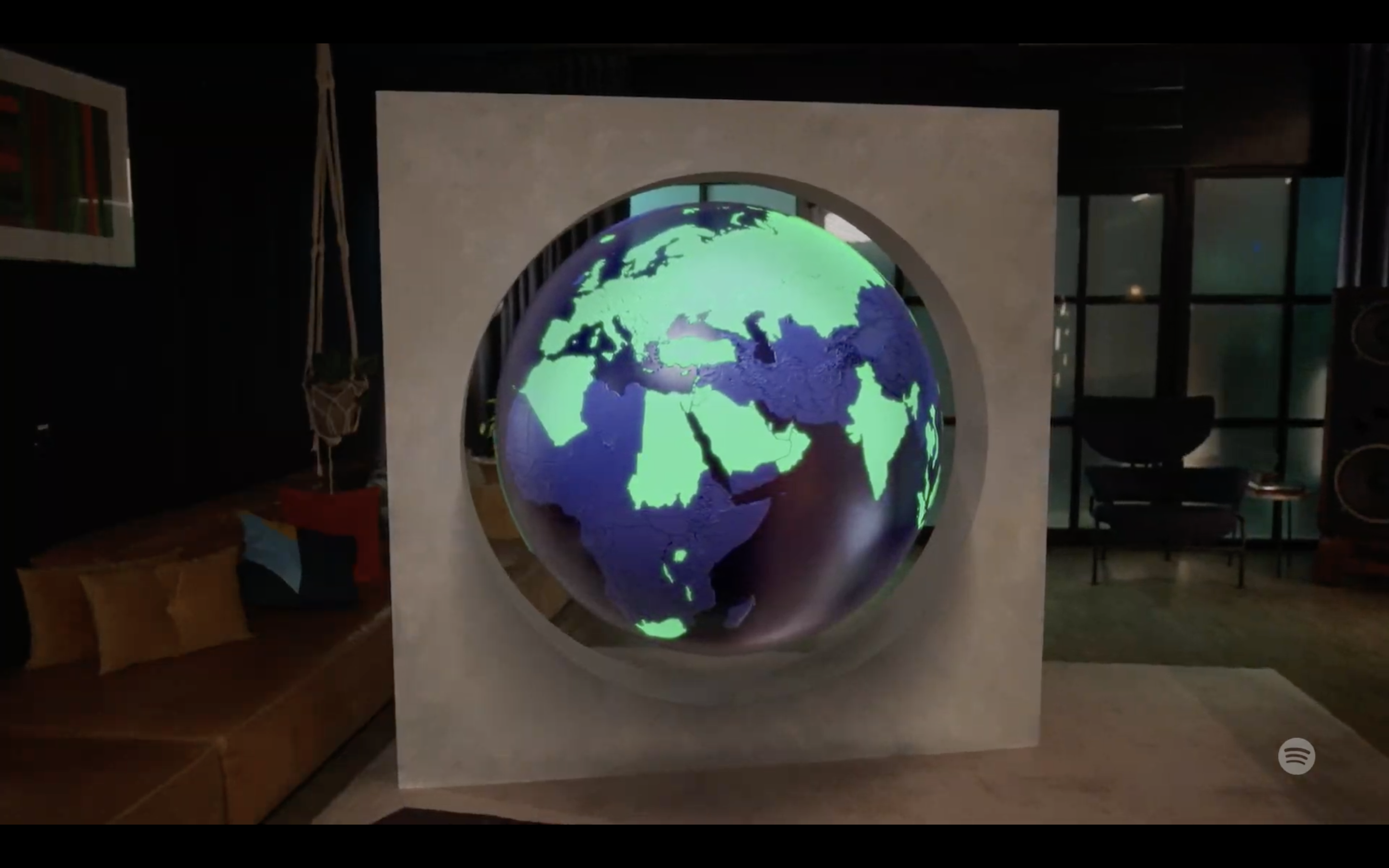 23:12 (IST)
In the next few months, Spotify will be rolling out a new beta feature via Anchor called "Paid Podcast Content"
This will give podcasters new ways to monetise their content. You can sign up for the beta on blog.anchor.fm/streamon.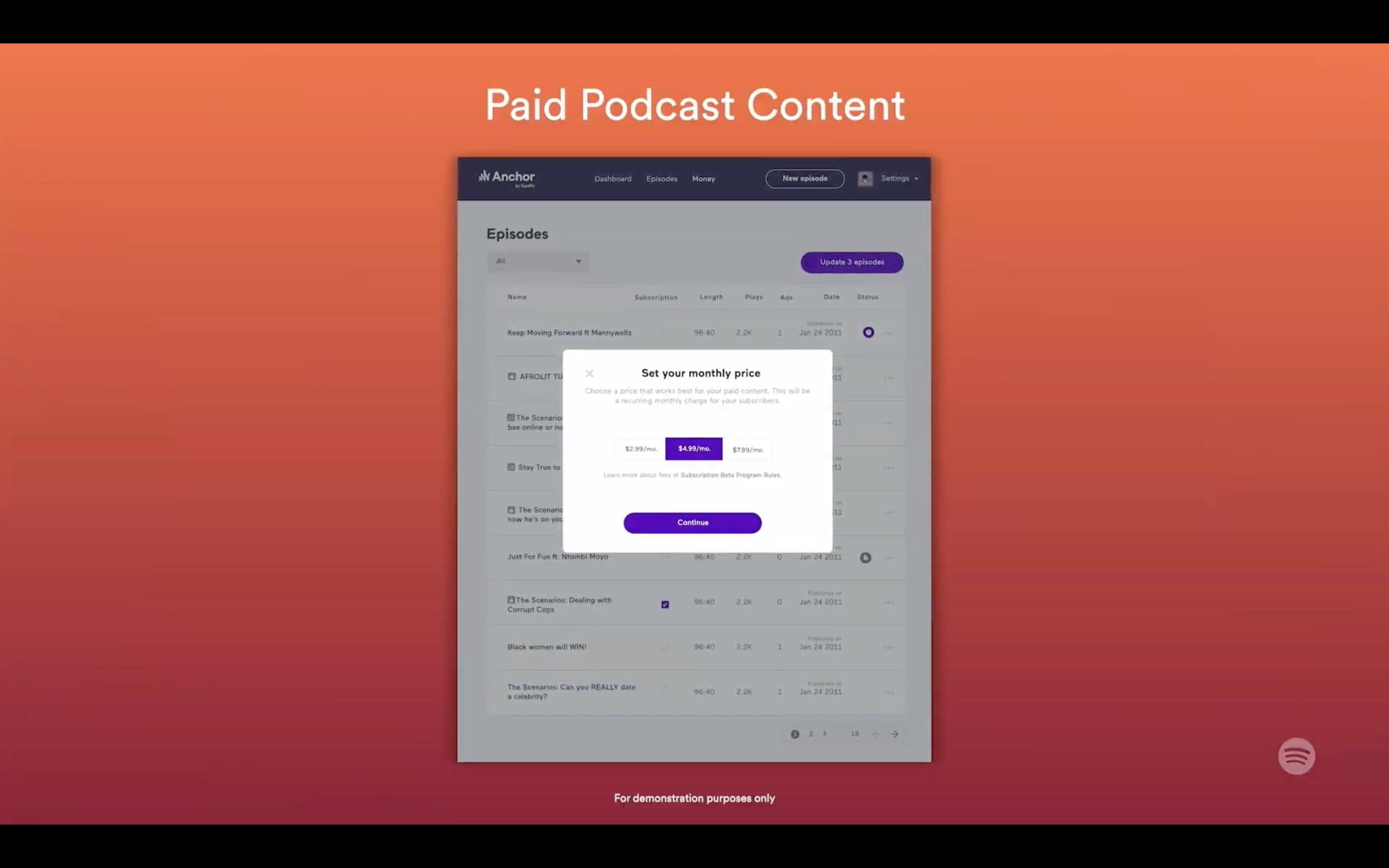 23:09 (IST)
Spotify Ad Studio will now also include podcasts starting with originals, exclusive content
This will eventually be extended to third-party podcasts.
23:07 (IST)
Spotify announced 'Spotify Audience Network', "where advertisers can buy across a network of original, exclusive and independent podcasts"
This tool is aimed at bringing bringing creators and advertisers closer.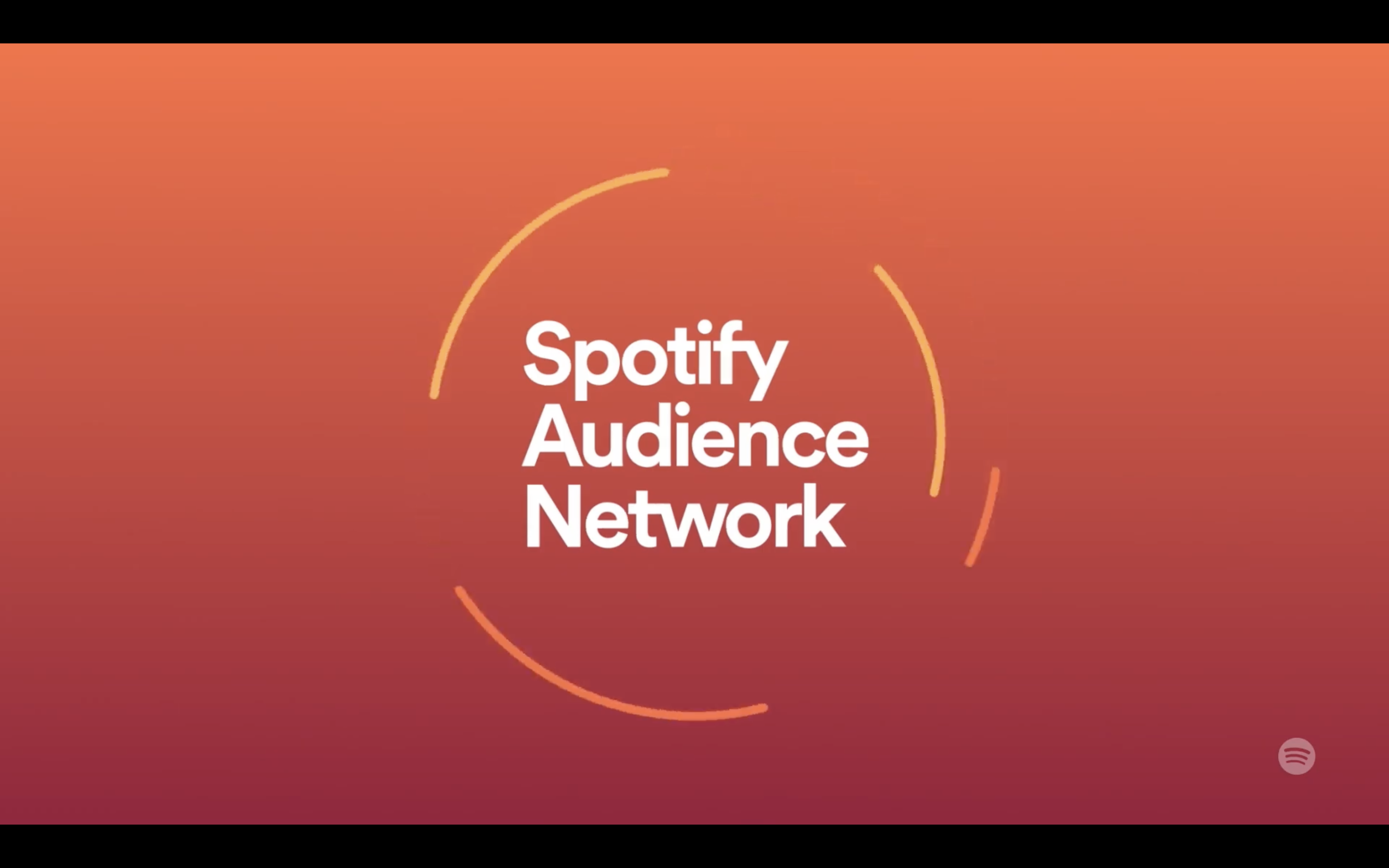 23:03 (IST)
We're introducing new ways for artists to use playlists to share their stories with fans ✨

Spotify Clips will debut on even more Spotify playlists, featuring artists in short videos that let them put their own stamp on a playlist experience 🎥 #SpotifyStreamOn pic.twitter.com/sgHTWV244W

— Spotify for Artists (@spotifyartists) February 22, 2021
23:02 (IST)
On Spotify, "57,000 artists represent 90 monthly streams": that's a 4x increased in 6 years
In last 4 years, over 82 percent recording artists catalogues generated over $1 million a year across recording and publishing.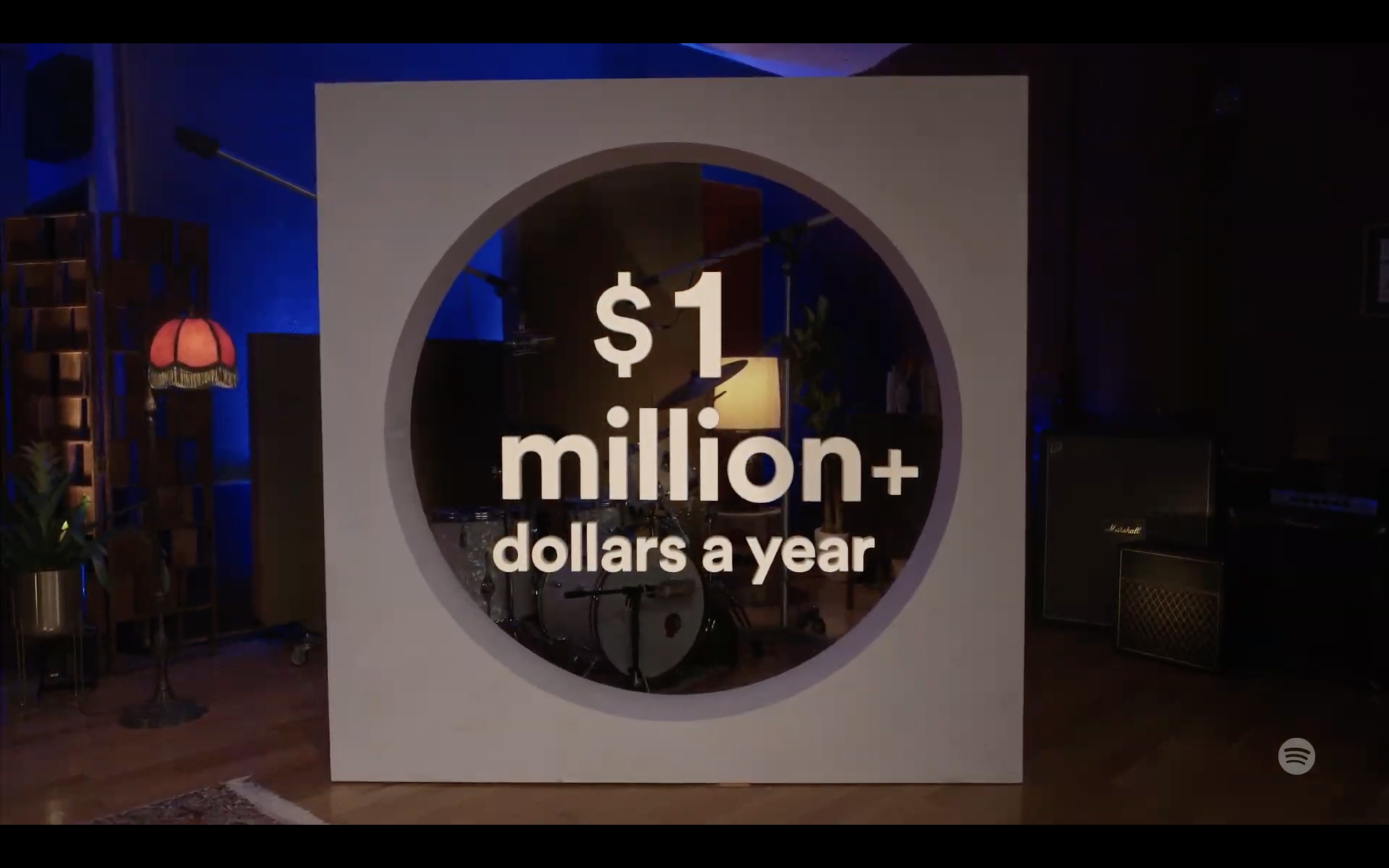 22:58 (IST)
In 2021, Spotify for Artists will be available in 25 new languages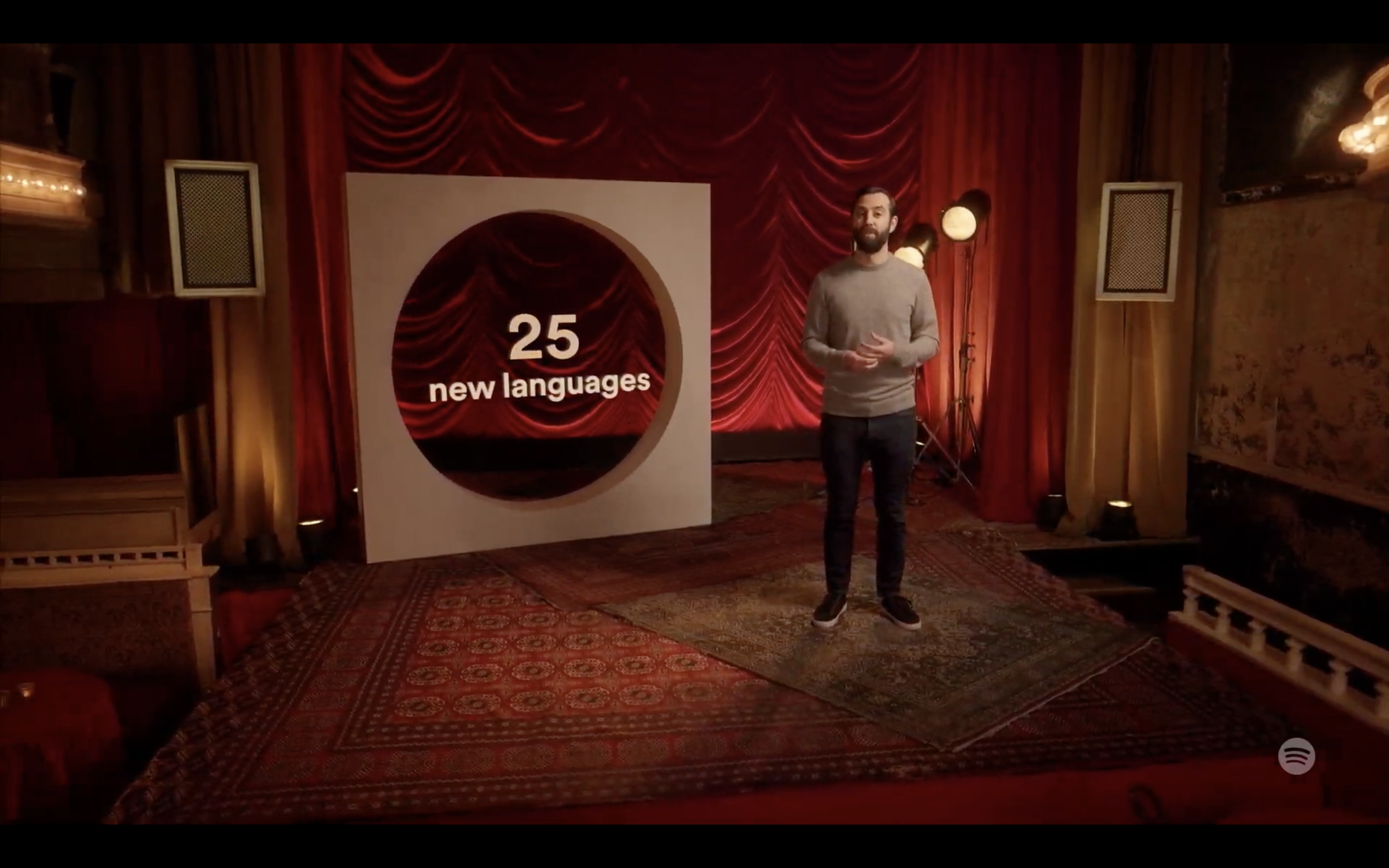 22:54 (IST)
In the US, Spotify will soon allow teams on the platform to book campaign easily through the 'Marquee Campaign' feature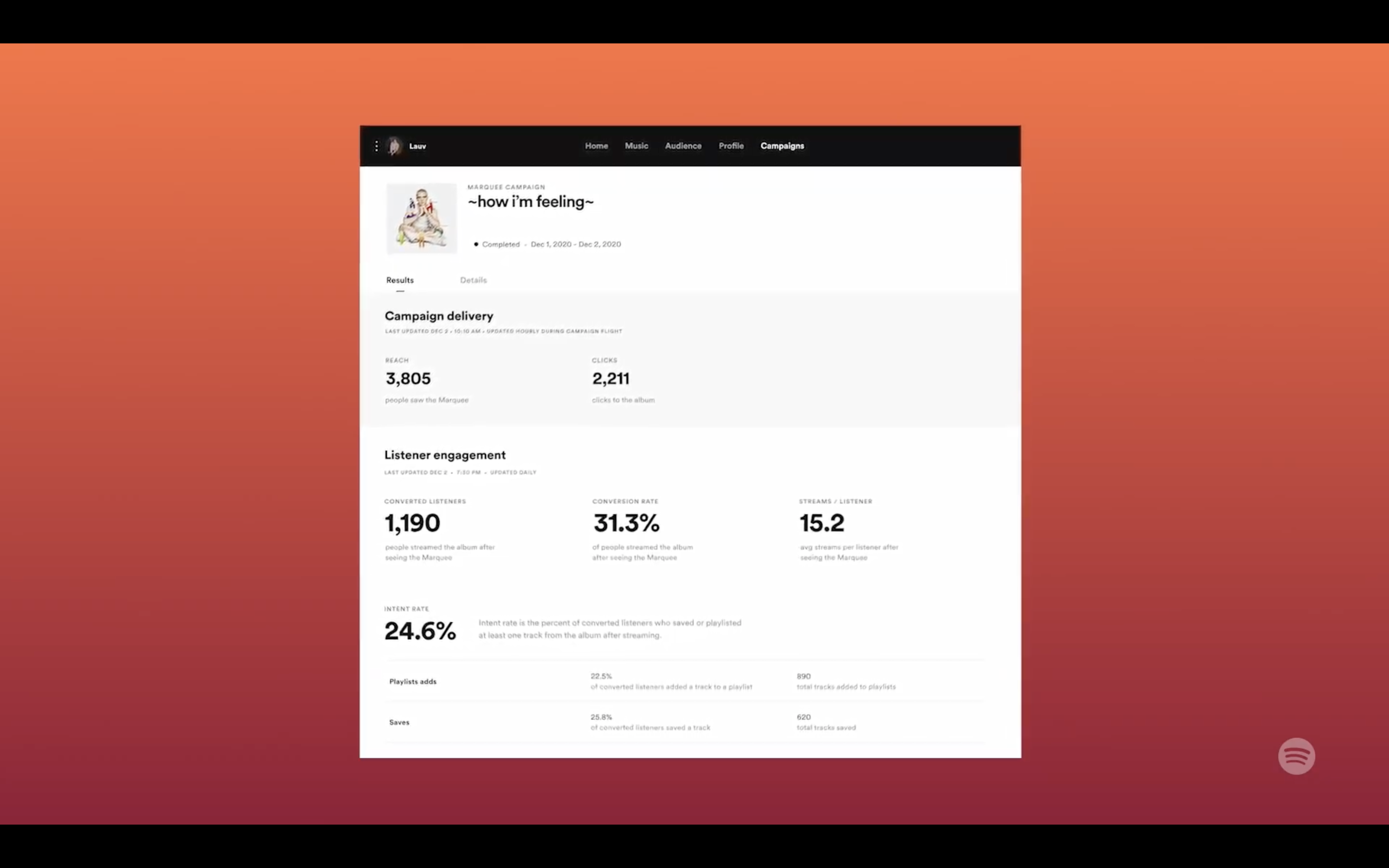 22:52 (IST)
Spotify for Artists is currently being used by over 1 million creators
22:46 (IST)
Spotify library includes over 70 million tracks, 4.5 billion playlists, and over 2 million podcasts
Spotify's chief R&D officer says that every hour over 50,000 hours of content is uploaded on the platform.
22:43 (IST)
Spotify will soon also rollout interactive features like polls and Q&As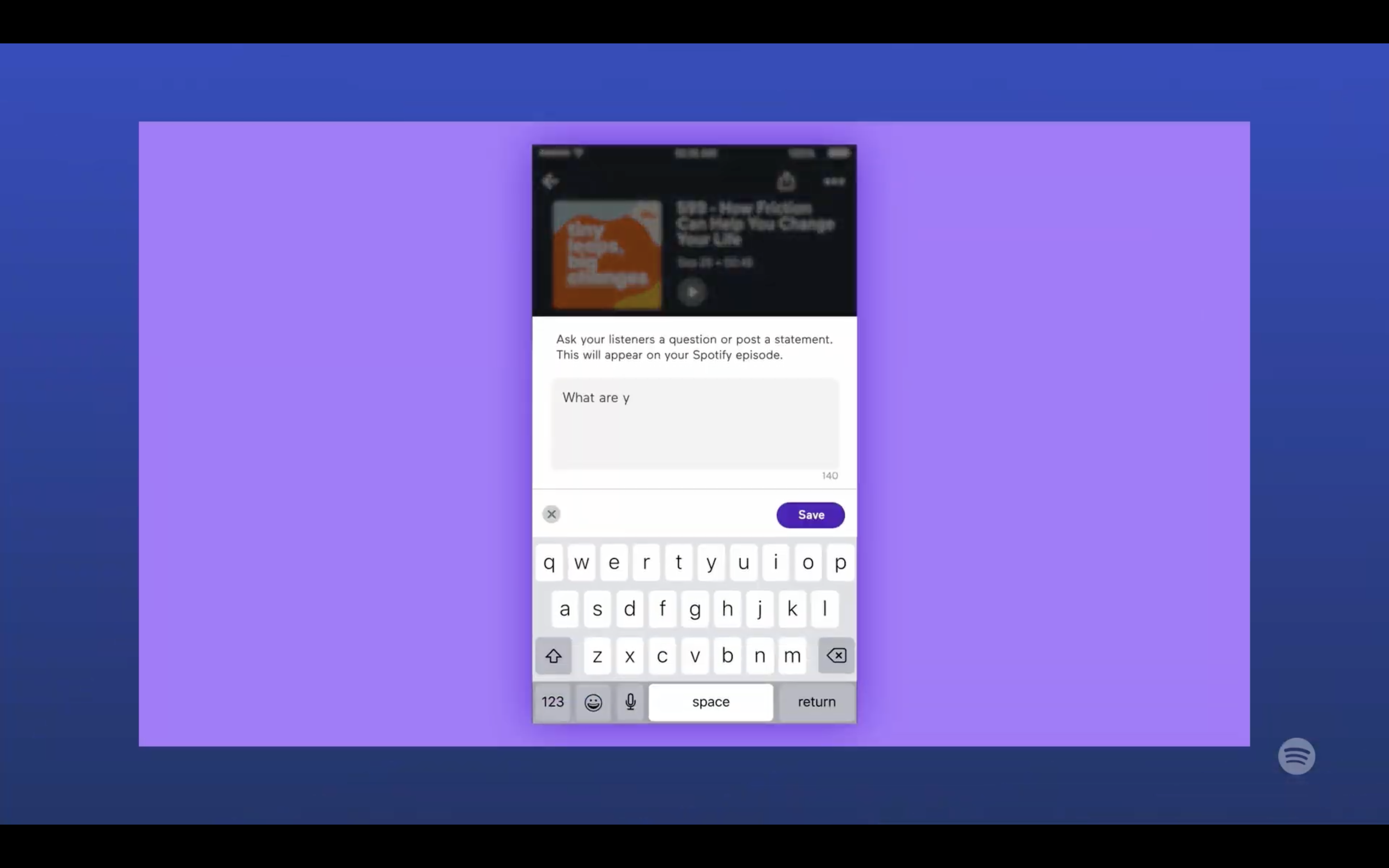 22:41 (IST)
Spotify will soon also allow creators to add video to podcasts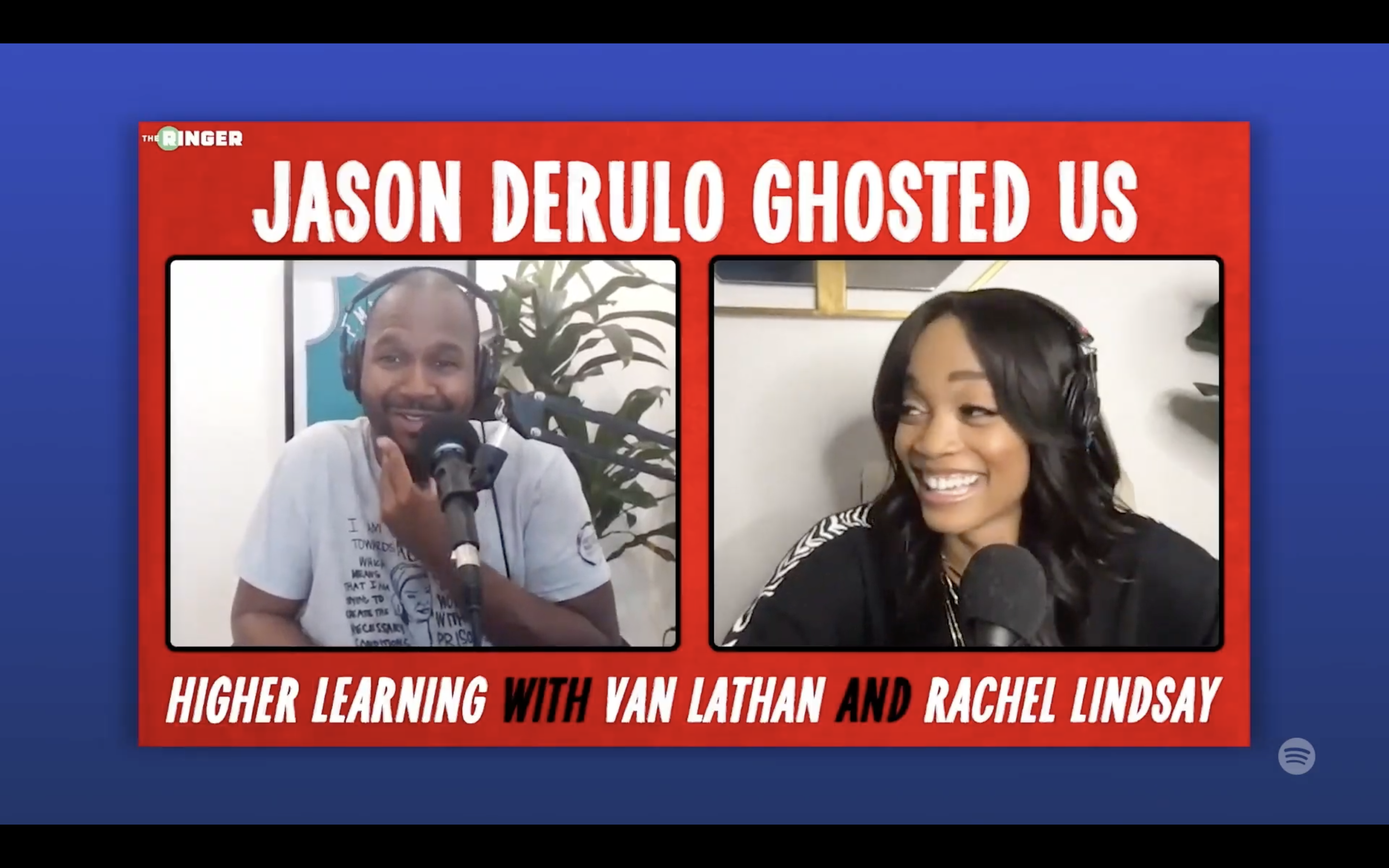 22:40 (IST)
Spotify announces partnership with WordPress that will let new creators turn their written content directly into podcasts
This creator tool is available starting today.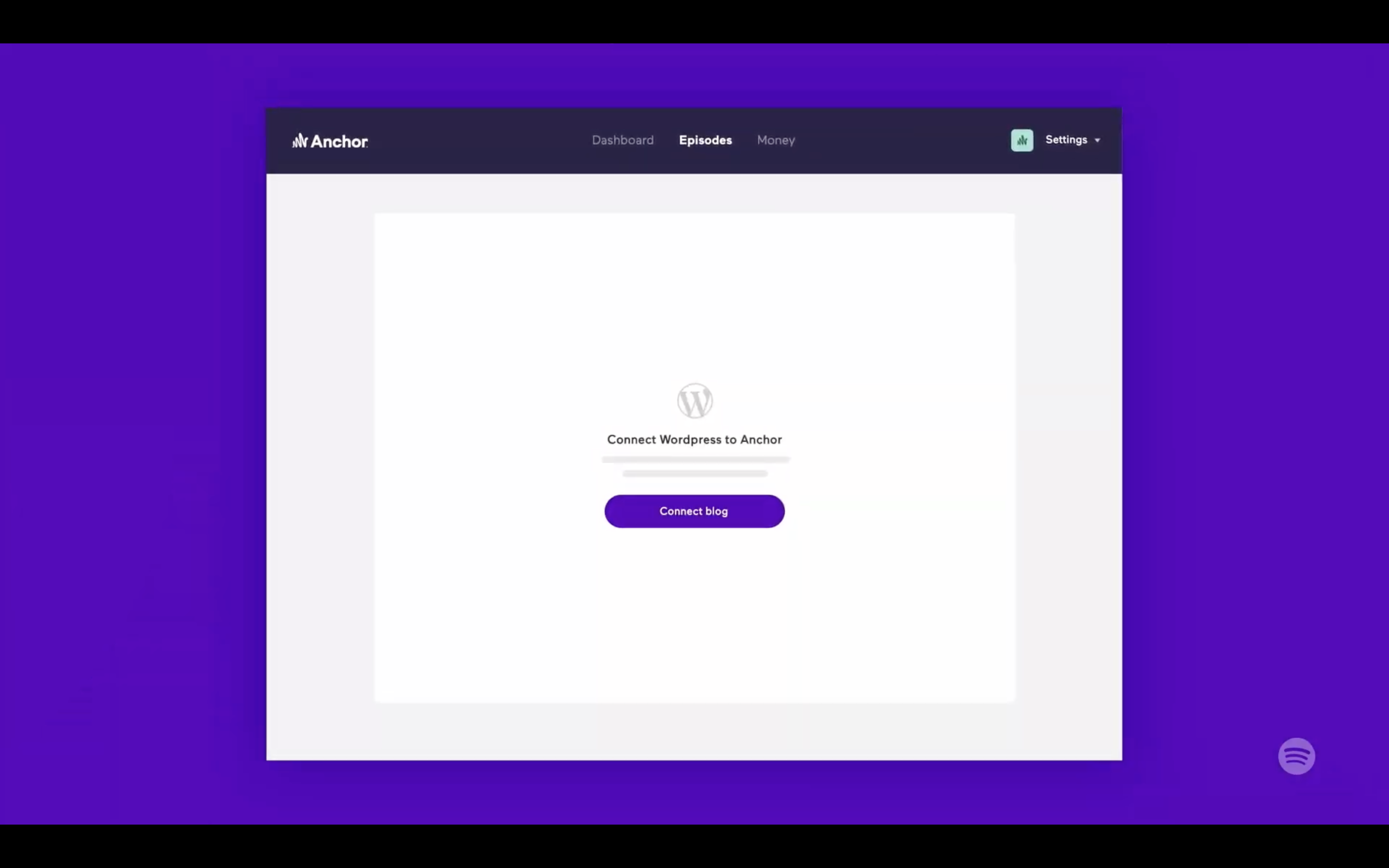 22:38 (IST)
"Future formats of audio"
Spotify lets creators curate songs from the platform's music catalogue directly into their podcast. For listeners, they are able to use this feature to discover and find new music they hear in this episodes.
22:34 (IST)
In 2020, 8 out of evert 10 new podcast on Spotify was created using Anchor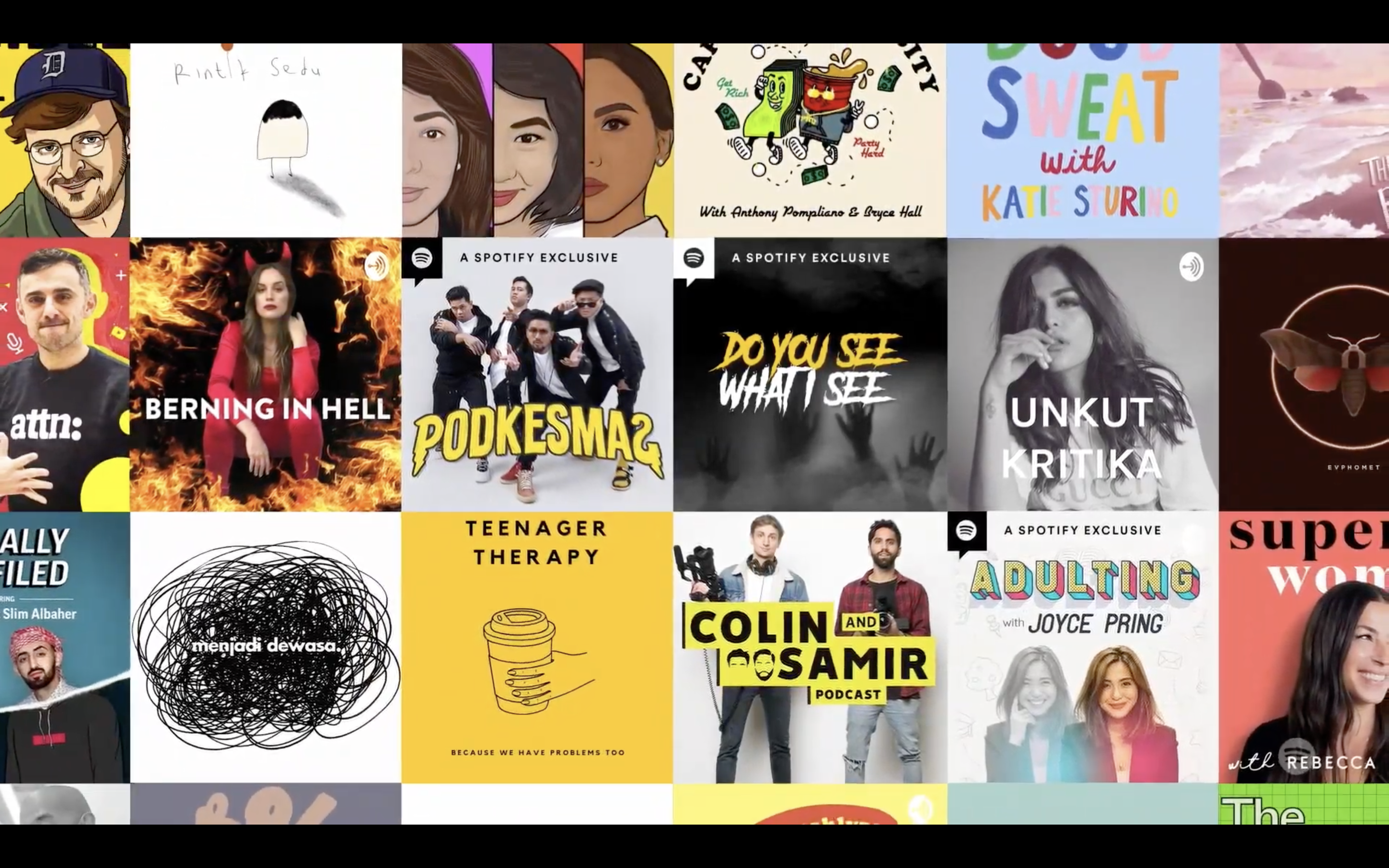 22:30 (IST)
Spotify is also partnering with Warner Brothers to bring DC universe to life in audio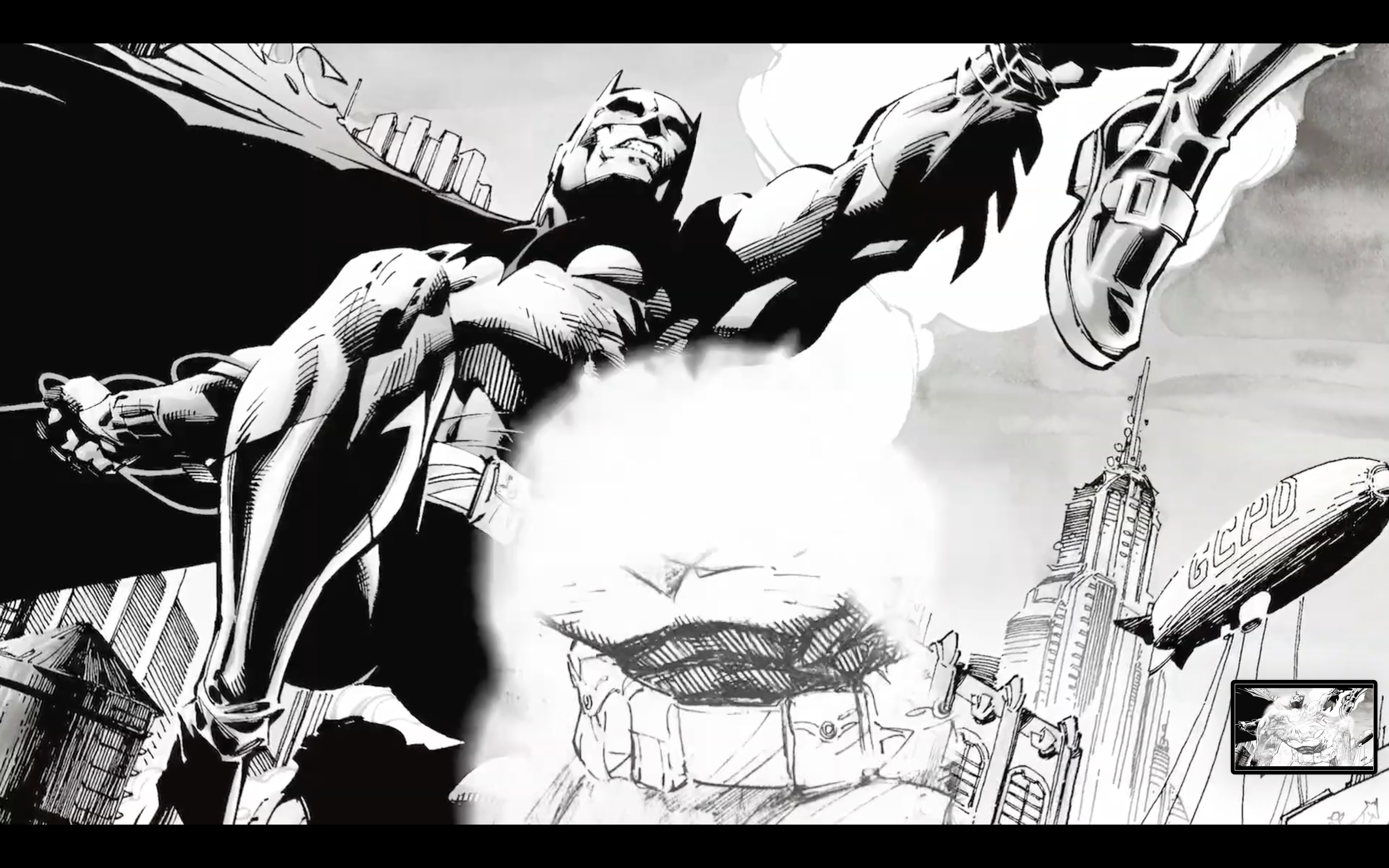 22:29 (IST)
Avengers: Endgame directors' AGBO production company signs multi-year podcast deal with Spotify
The directors will produce several series for Spotify.
22:25 (IST)
Spotify SoundUp is being expanded from six to 14 countries, including India
SoundUp aims at diversity and help push voices of budding podcasters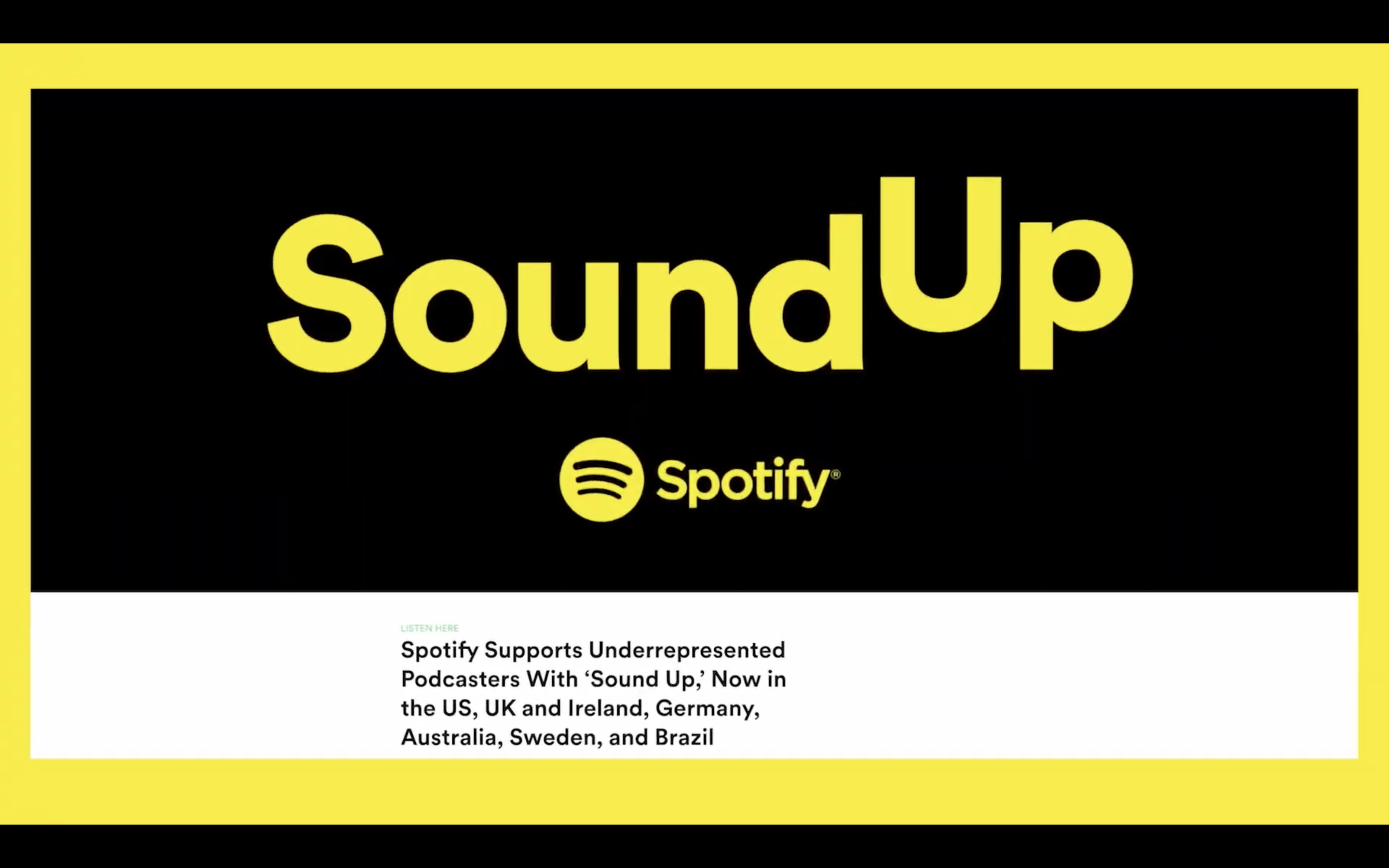 22:16 (IST)
Spotify now has over 2 million podcasts
The platform saw an increase of 1,500% podcasts in last 3 years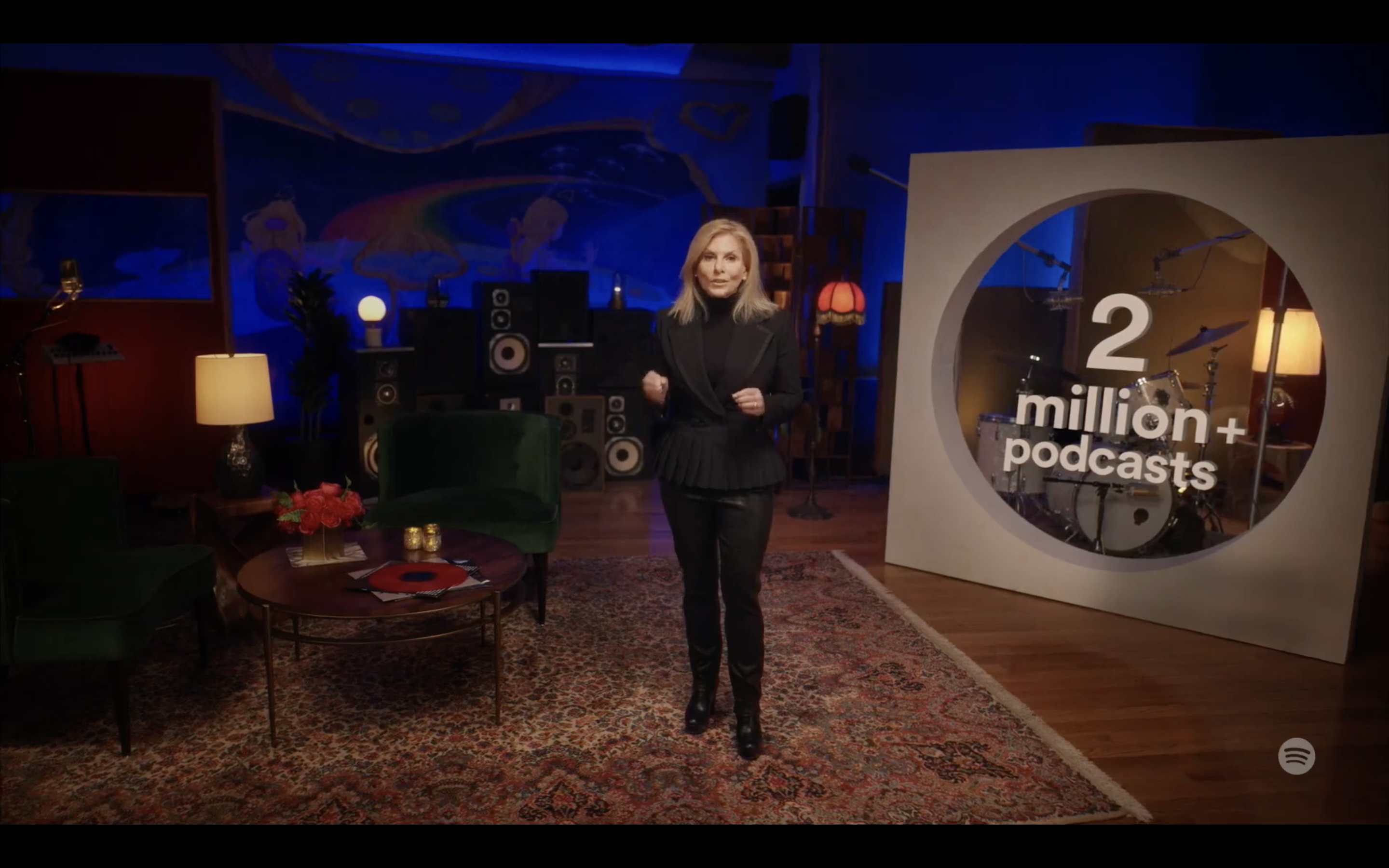 22:14 (IST)
Spotify SoundBetter is a new tool announced which will let creators hire other music production professionals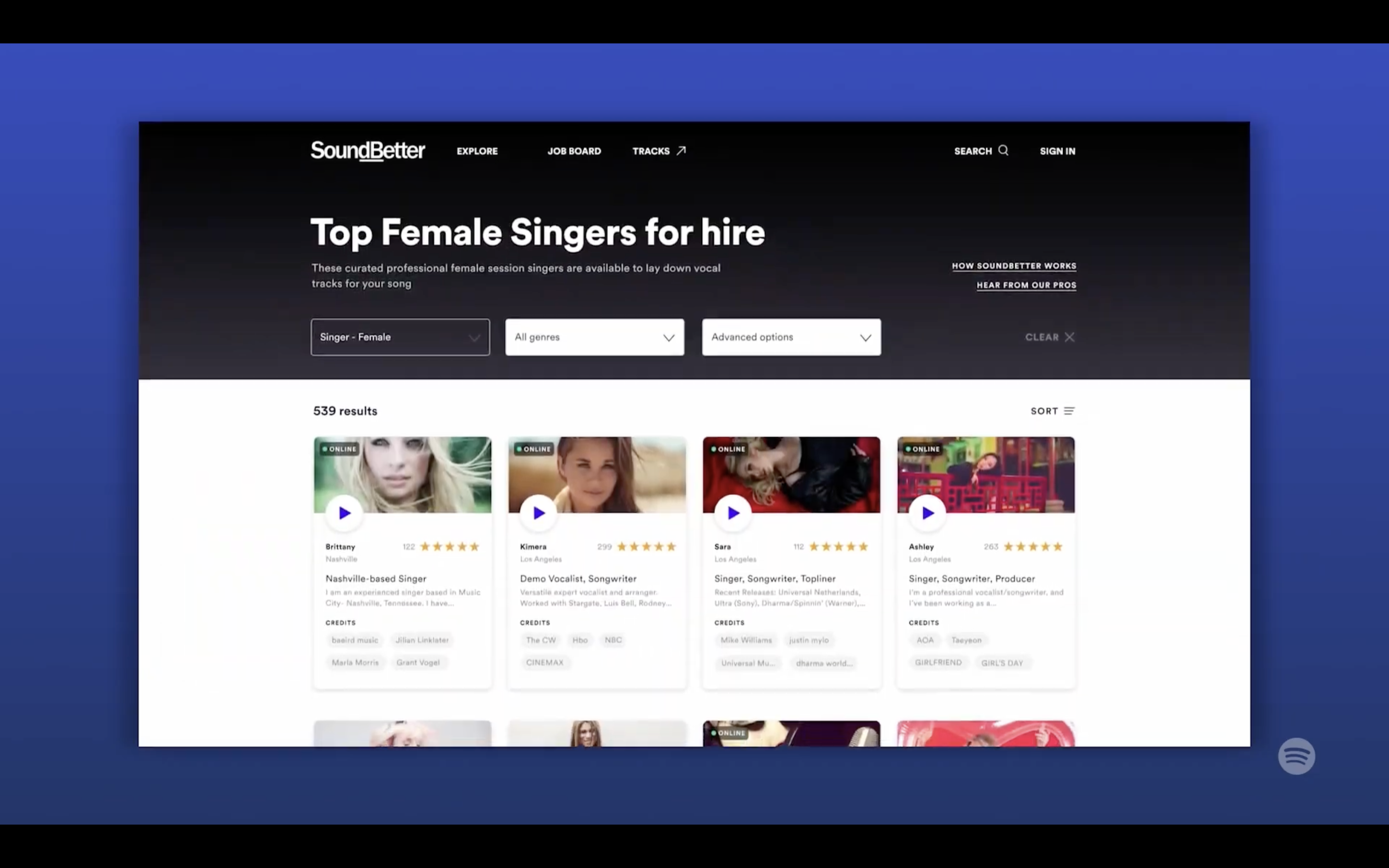 22:11 (IST)
Spotify HiFi is apparently meant for users who are interested in "high quality audio"
22:09 (IST)
Spotify will be launching a new subscription offering called Spotify HiFi later this year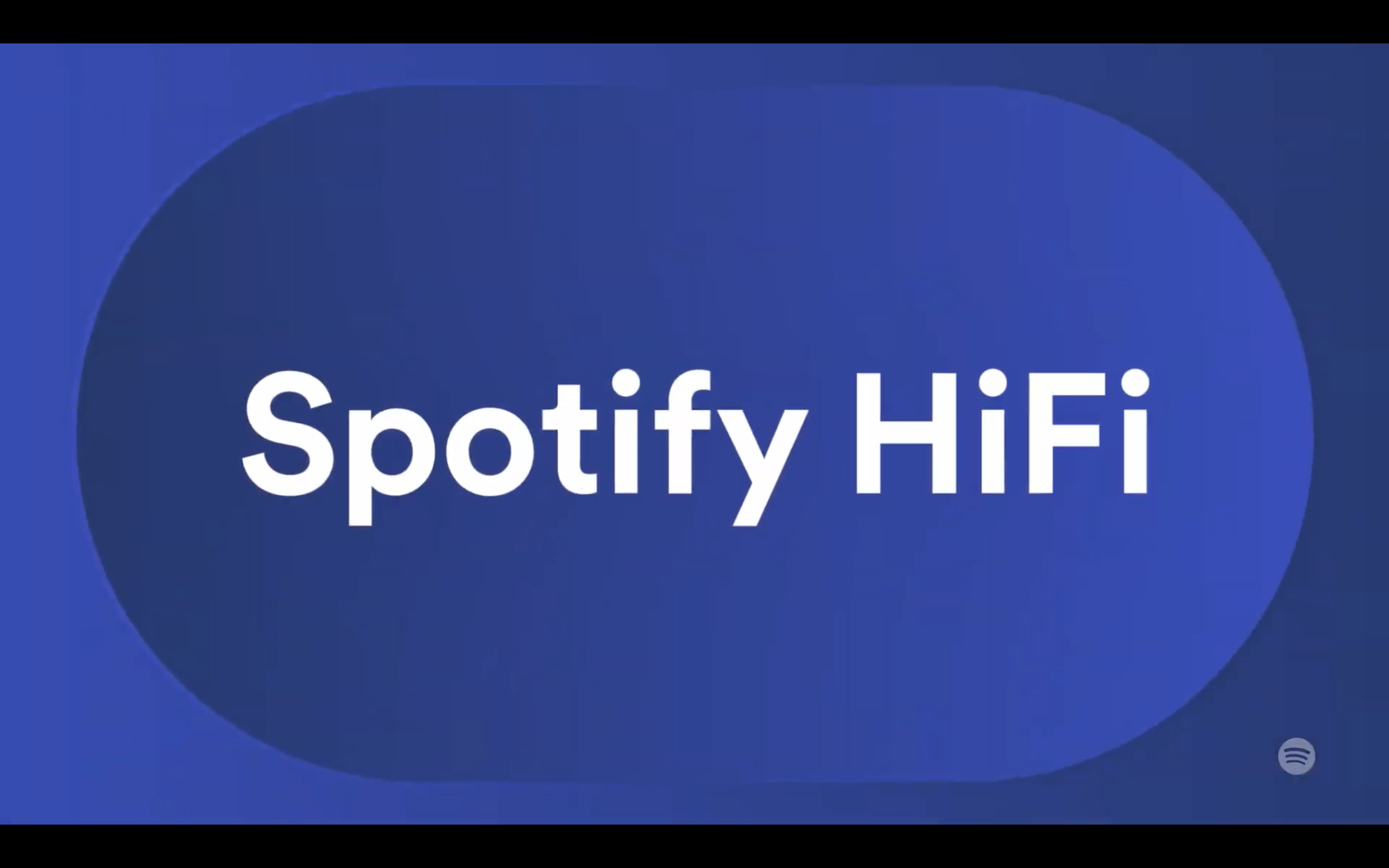 22:08 (IST)
Spotify recently released the Songwriter Hub on the platform for better discovery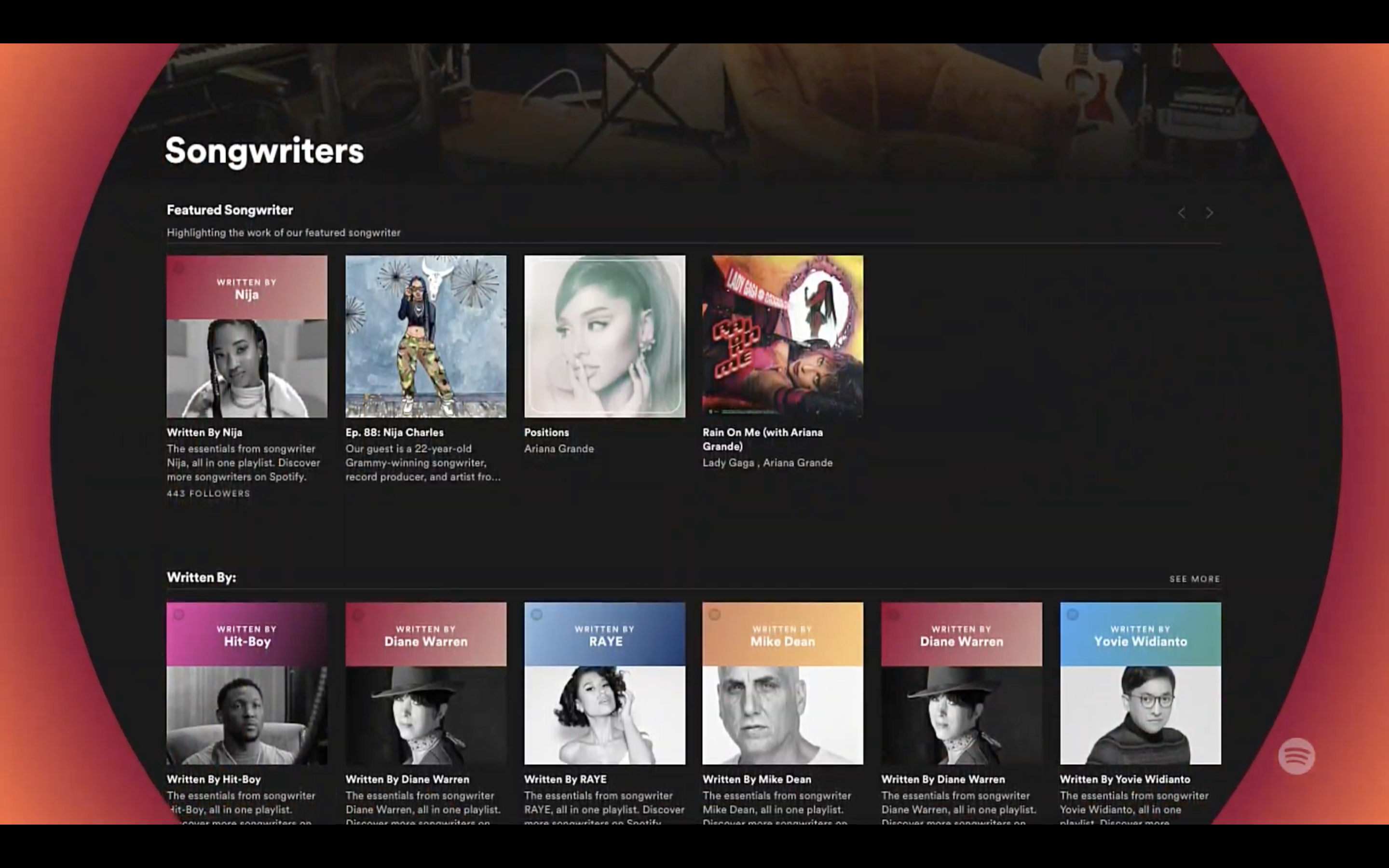 22:06 (IST)
Spotify now shows song-writer and producer credits on the albums/songs
22:06 (IST)
Spotify to soon rollout Instagram Stories-like feature called Spotify Clips
Spotify is already testing this feature with select users in select regions.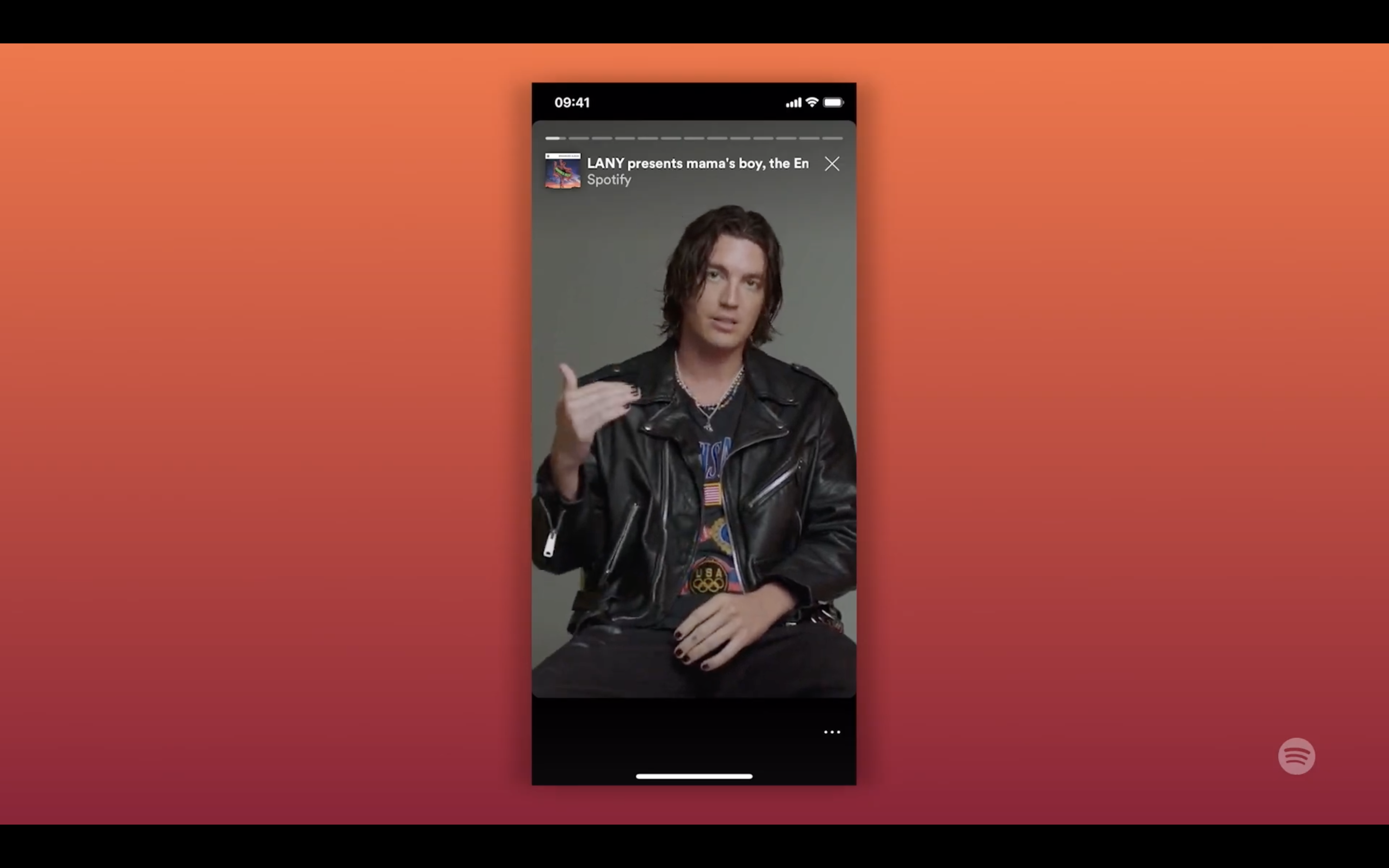 22:04 (IST)
Artists like BlackPink, Billie Eilish and Taylor Swift users Spotify's Enhanced Album feature in 2020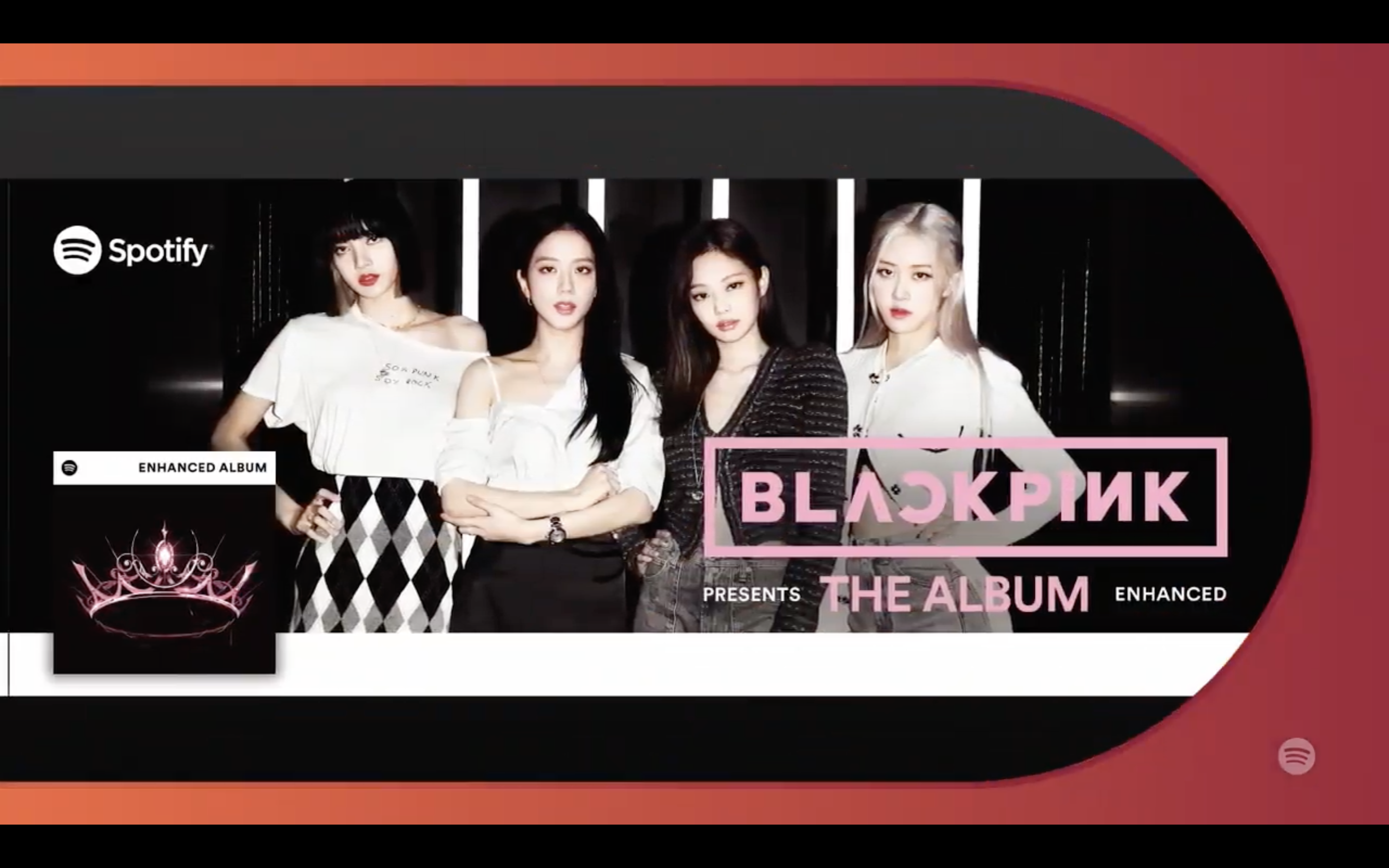 22:01 (IST)
With Radar, Spotify says it help emerge 175 artists around the world in 2020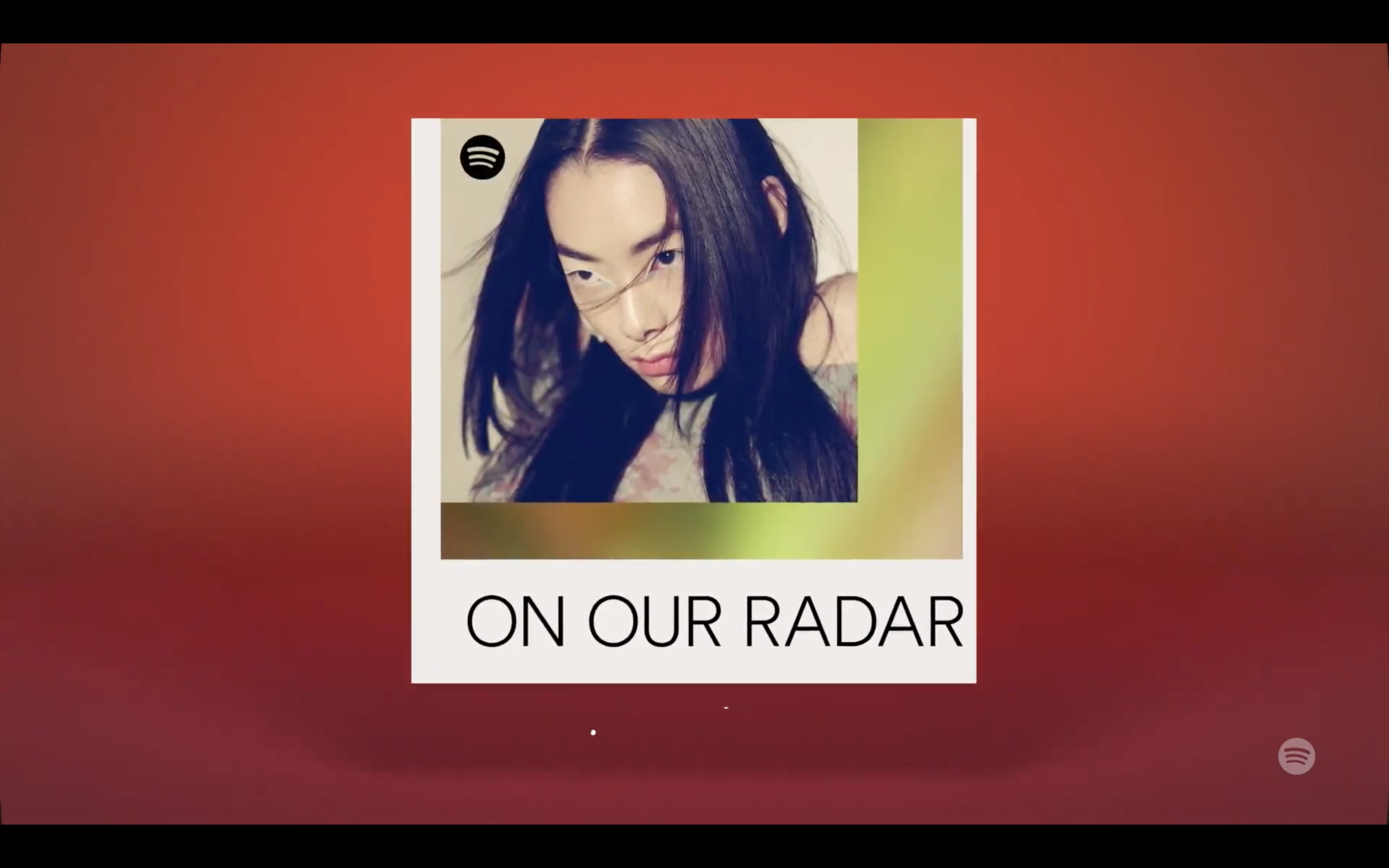 21:59 (IST)
"…we are helping listeners discover artists they have never heard before, 16 billion times a month", Co-head of Music at Spotify said.
21:58 (IST)
In 2020, Spotify added 76,000 artists to its playlists for the very first time.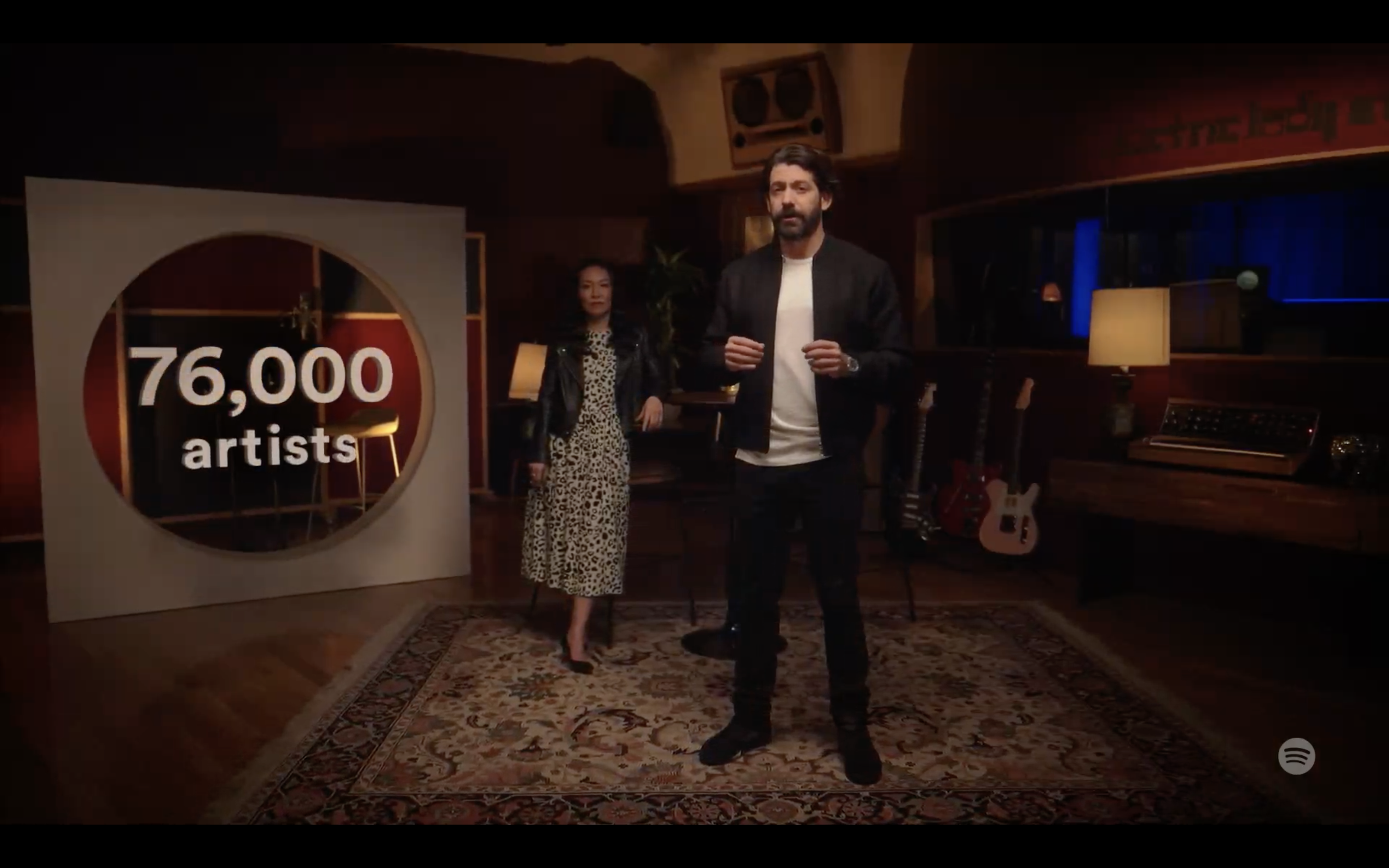 21:56 (IST)
"Over 60,000 new track are delivered to Spotify everyday", Spotify's co-head of Music said.
21:51 (IST)
Daniel Ek says over the next few days Spotify's global footprint will be aggresilvely increased so as to make it available to over a billion people around the world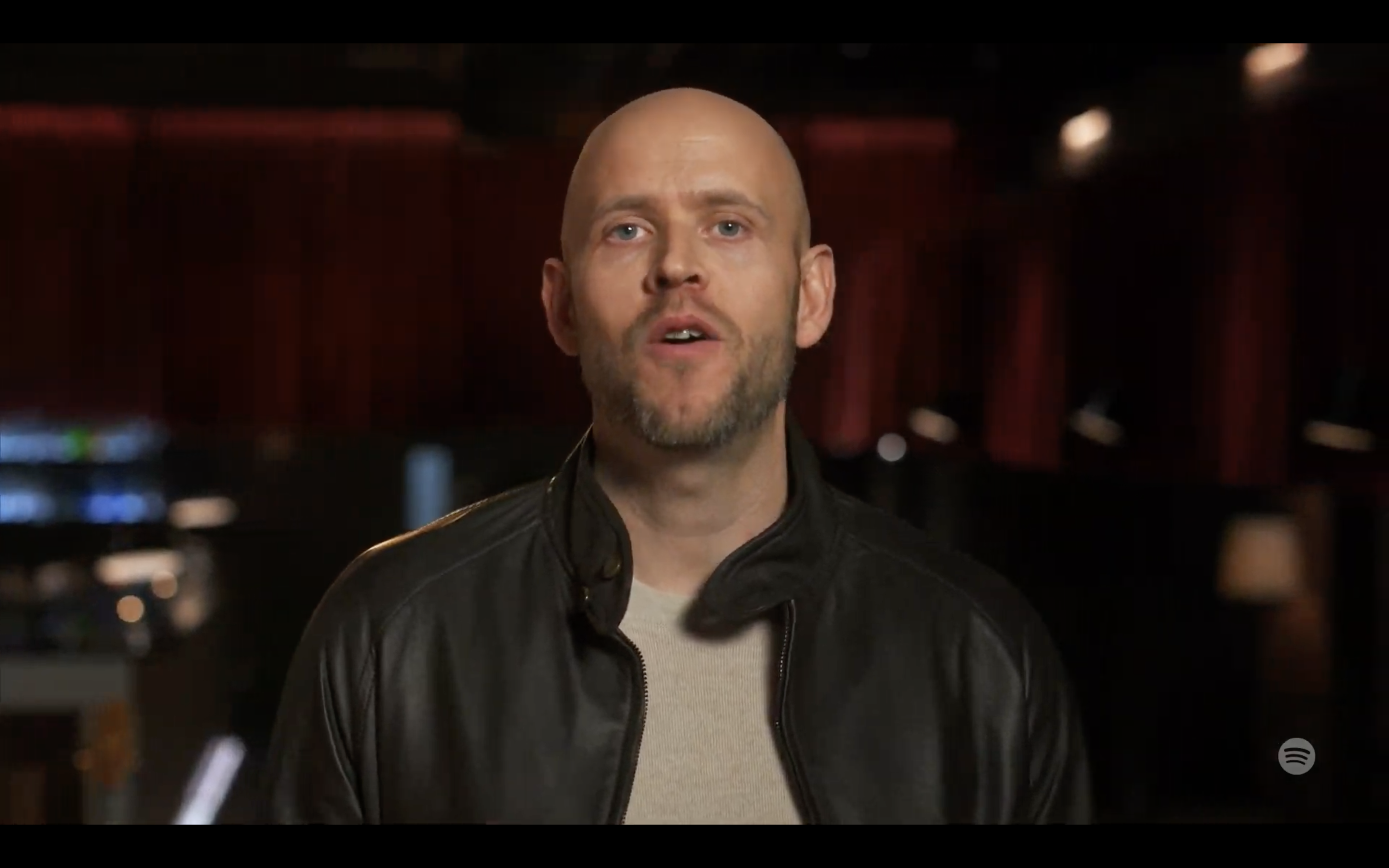 21:49 (IST)
Spotify's 'mission':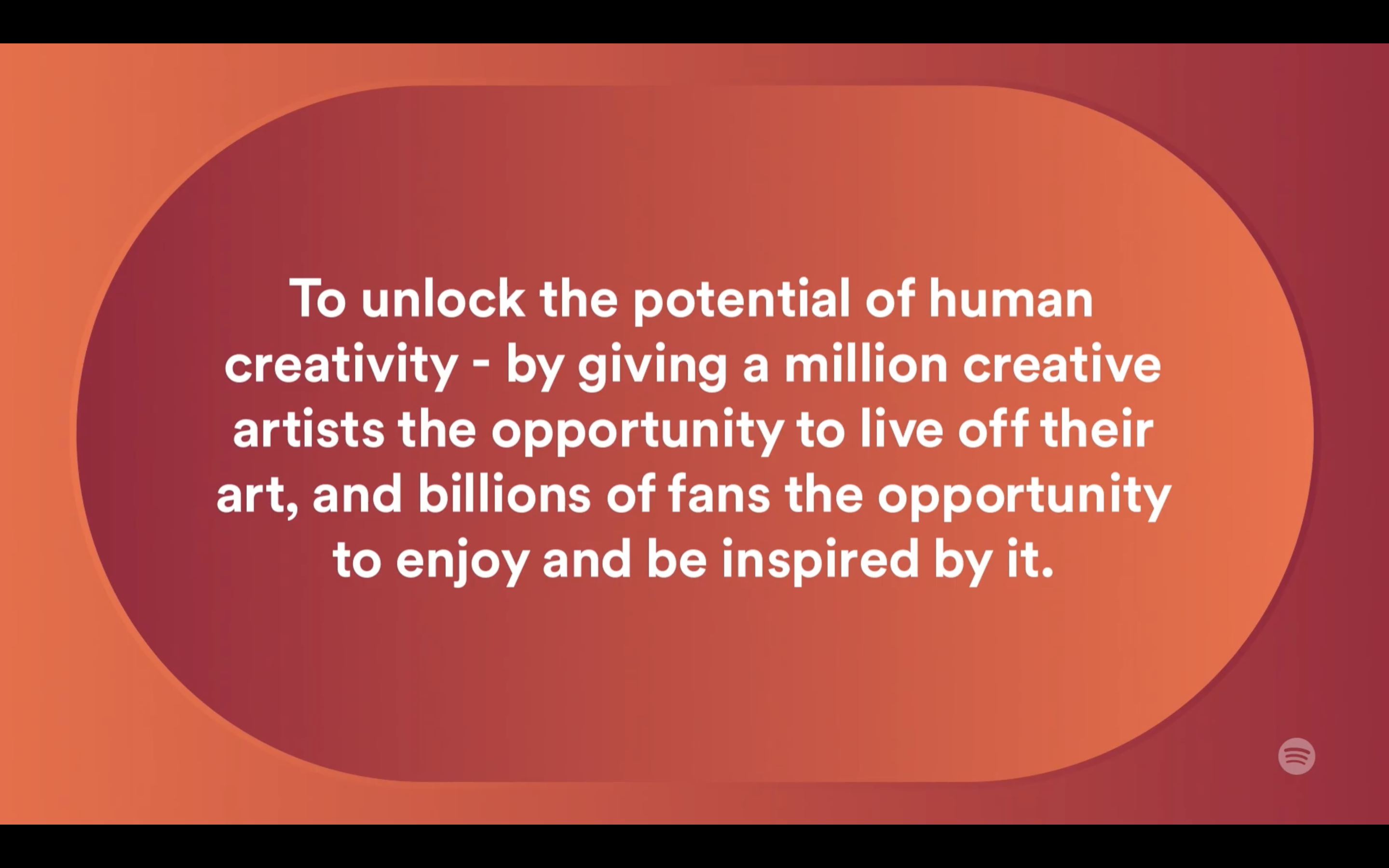 21:48 (IST)
"We are in the midst of an explosion of audio creation", says Daniel Ek.
21:47 (IST)
Spotify founder and CEO Daniel Ek believes that the platform could have over 50 million creators by 2025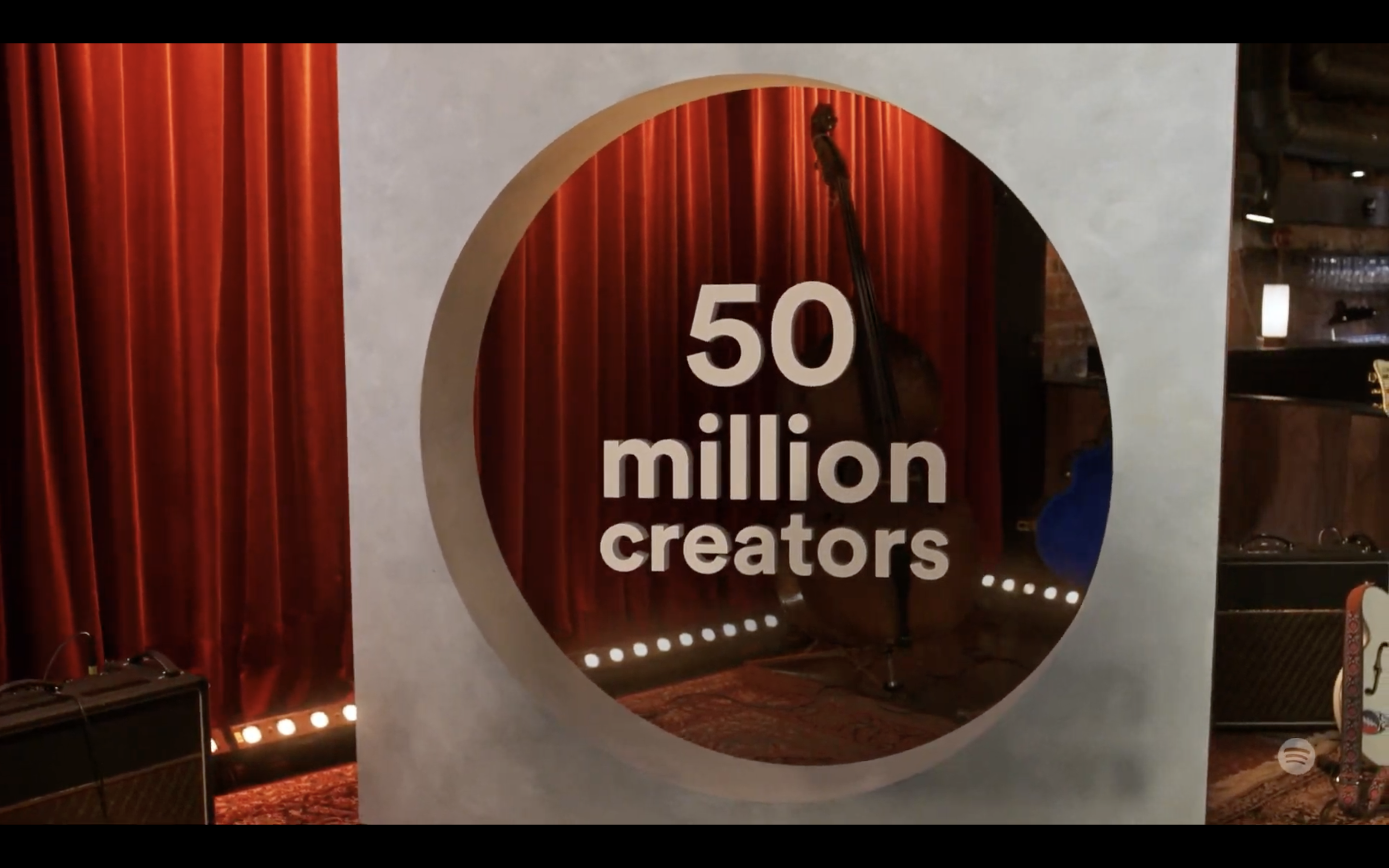 21:47 (IST)
Spotify had over 8 million creators as of the end of 2020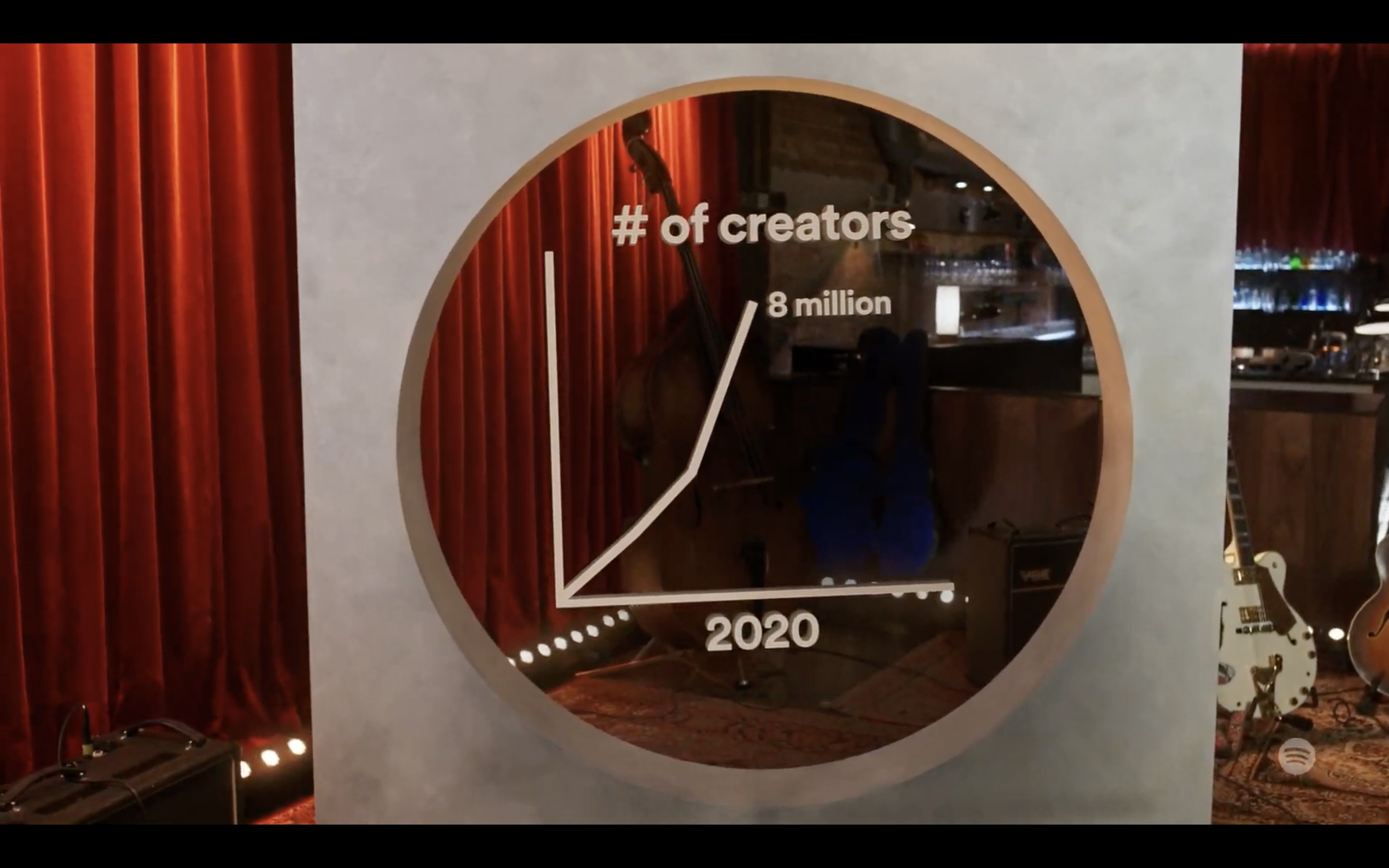 21:44 (IST)
Spotify is available on 2,000 different devices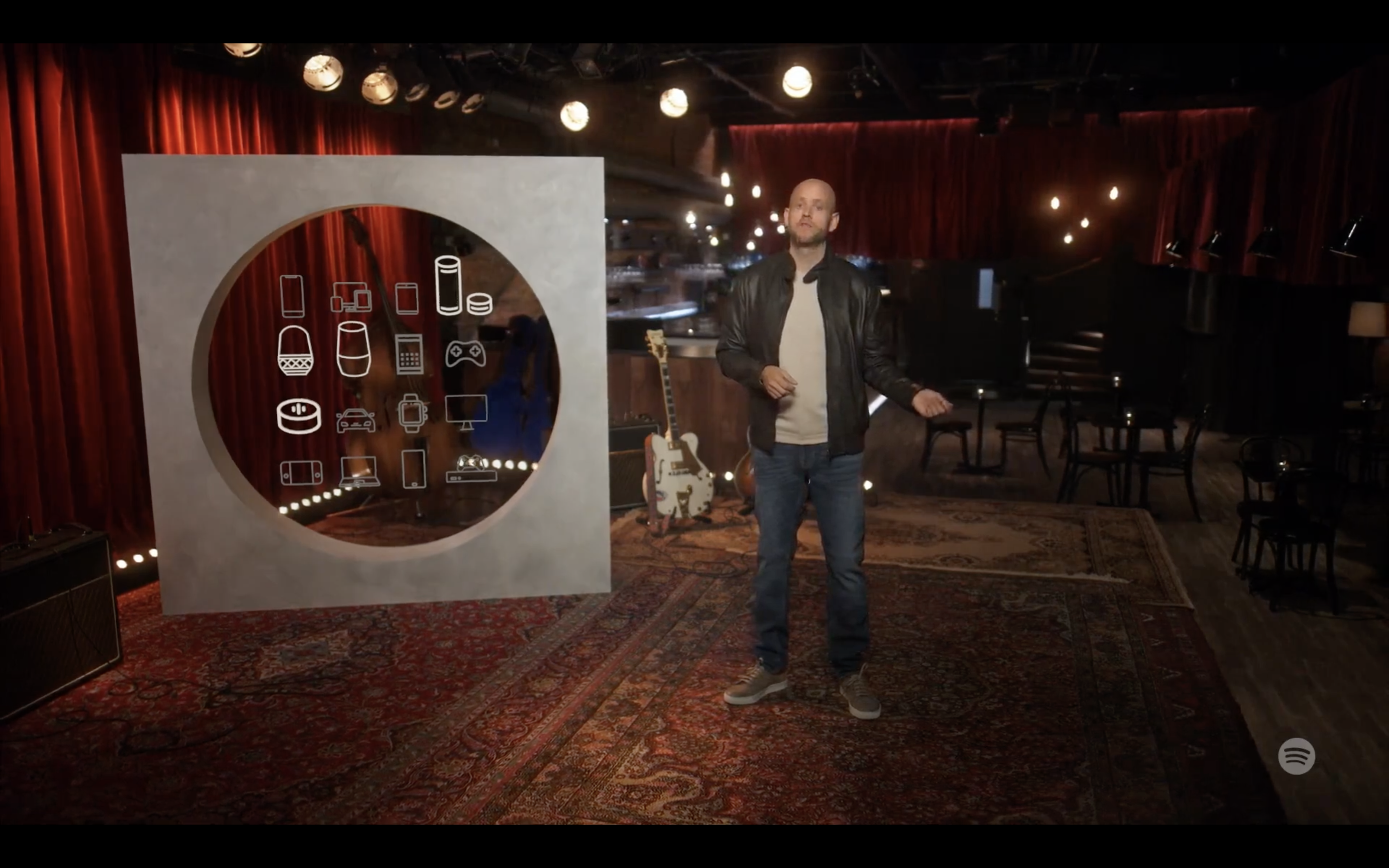 21:42 (IST)
Since 2008, Spotify has expanded to 93 markets, says Daniel Ek
The streaming platfrom currently accounts for over 345 million listeners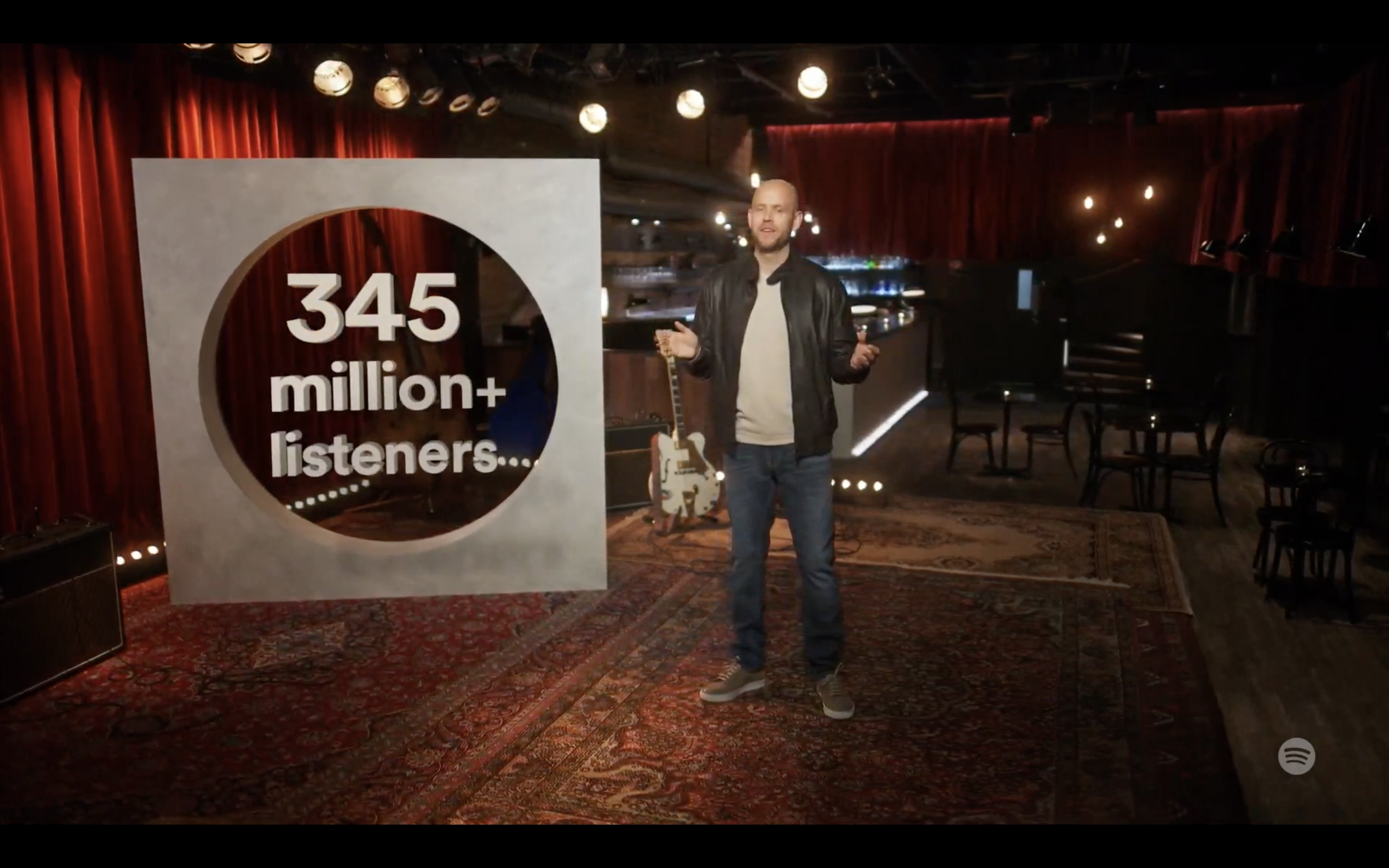 21:39 (IST)
Daniel Ek talks about the "Audio Renaissance" how the streaming industry has "completely changed over the last decade
Ek says, in 2020 more than 1.8 million albums were released on Spotify.
21:34 (IST)
The event is live…
Spotify CEO Daniel Ek has taken over!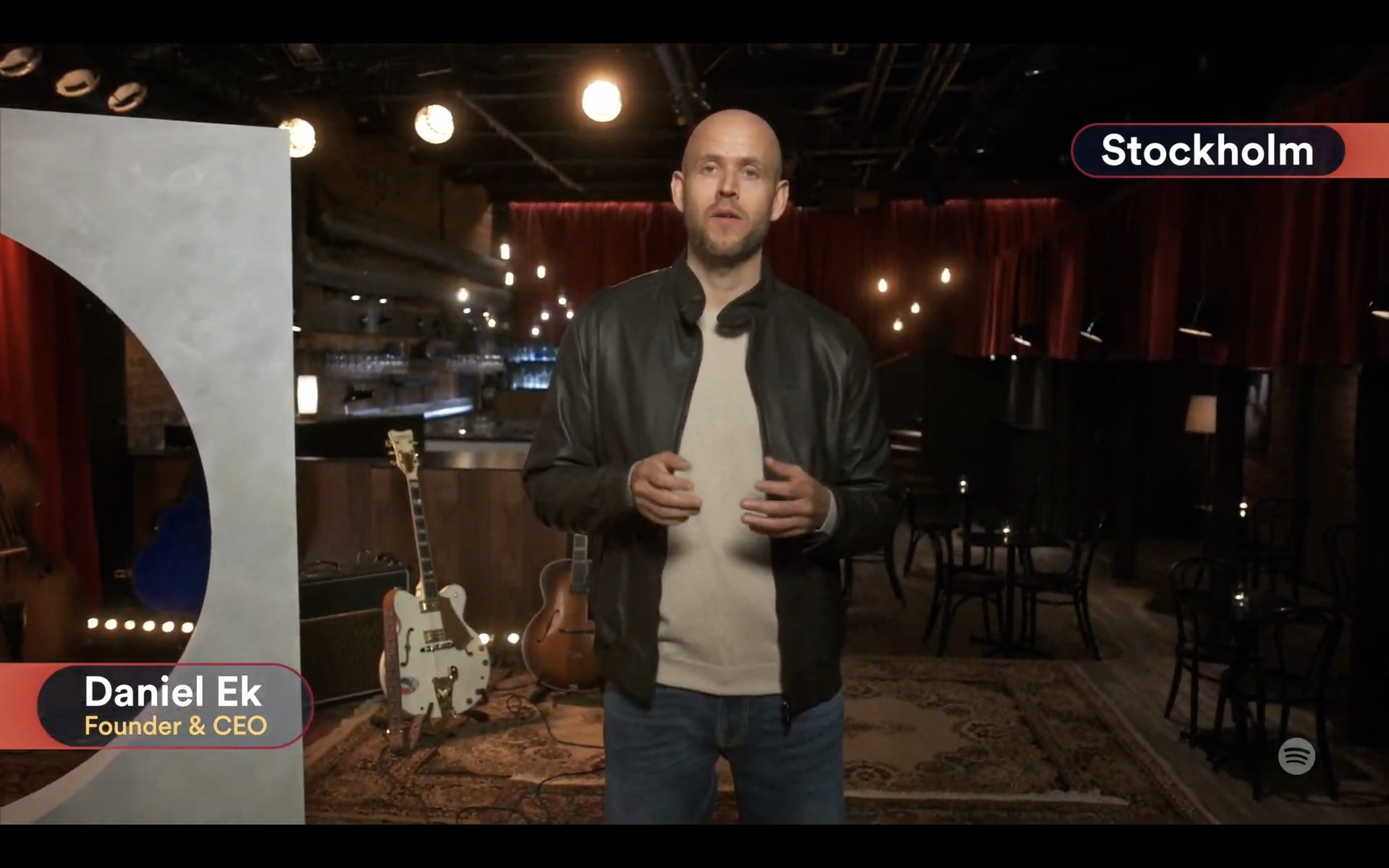 21:31 (IST)
You can watch the Stream On event here:
[embedded content]
20:47 (IST)
Investor Discussion and Q&A
Post the Stream On event, Spotity CEO Daniel Ek, and CFO Paul Vogel, will be hosting an Investor Discussion and Q&A.