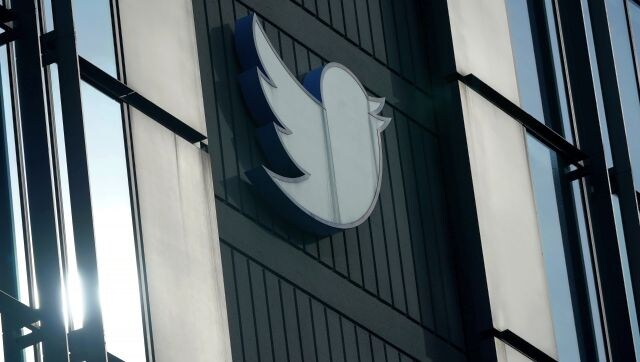 People have auctioned off the most bizarre items — from John Lennon's molar to a piece of cake from Queen Elizabeth II's 1947 wedding. Now, one can add items from Twitter's offices to that list.
Yes, you read that right: If you ever wished for a six-foot-high sculpture of an @ sign or an espresso machine used by the employees of the social media networking giant, then the auction is the right place to be.
Here's a look at what was available on the bidding block and what it means for the Elon Musk acquired company.
What's on sale?
The 27-hour auction, which began on Tuesday, was organised by Heritage Global Partners.
According to the company organising the sale, 631 lots of "surplus corporate office assets" was available to bid on and prices ranged from $25 (Rs 2,033) to $15,000 (Rs 12.2 lakh). Everything from a neon electrical sign that prominently displays the company's corporate bird logo, which attracted a bid of $17,000 (Rs 13.83 lakh), to even boxes of N95 masks were put on the bidding block.
The auction also featured a bird statue, which had a bid of $16,000 (Rs 13 lakh); a six-foot decorative planter shaped like the "@" symbol (bidding was up to $4,100 (Rs 3.3 lakh)); and five espresso machines made by the Italian company La Marzocco, one of which had attracted a bid of $11,000 (Rs 8.95 lakh).
Besides these items, furniture pieces such as a custom reclaimed wood conference table was also up for grabs and the last bid closed near $10,500 (Rs 8.5 lakh). Other high-end furniture, including a Knoll womb chair, Eames moulded plywood lounge chairs, an Erik Jørgensen Savannah two-seater sofa were also listed on the auction site.
Ross Dove, CEO of Heritage Global, who is handling the auction, said that more than 20,000 people registered for the bid — more than in any of the thousands of auctions the company has handled over 90 years in business.
He was quoted as telling the New York Times, "The assets are really good because they bought the best of the best, but I don't believe we would have had this crowd without the fascination with Twitter." Speaking of Musk, he added, "Anything he does draws attention."
Why the auction though?
While Heritage Global Partners stated that the auction, expected to rake in about $1.5 million (Rs 12.2 crore), has nothing to do with the company's financial status, the timing of the auction can't be ignored.
"They've sold for $44 billion, and we're selling a couple of chairs and desks and computers. So if anyone genuinely thinks that the revenue from selling a couple computers and chairs will pay for the mountain there, then they're a moron," he was quoted as telling Fortune.
Also read: The real reason why Elon Musk had a change of heart and bought Twitter
Since Elon Musk took over the company in October last year, the billionaire has been racing to cut costs — taking drastic steps such as laying off half of the company's 6,000 workers and suspending rent payments for offices. Twitter has allegedly failed to pay rent at offices around the globe, including their San Francisco headquarters, where their landlord is suing for non-payment.
In an attempt to build revenue, he also introduced the $8 subscription service called Twitter Blue. However, the social media giant continues to bleed money and the situation is becoming even more dire with advertisers pulling ads due to Musk's hands-off approach to content moderation.
Also read: Mass layoffs, not paying office rent, auctioning items: How Elon Musk is cutting costs at Twitter
In fact, the company's financial health has been grabbing headlines recently, with Musk telling employees, according to an Associated Press report, there is a "good chance that Twitter will not survive the upcoming economic downturn".
Reports also emerged early last week that the company was considering selling usernames as a way to boost revenue. A New York Times report said that engineers at the company were considering organising online auctions where people can bid for usernames, also known as handles. It's unknown if the idea will come to fruition, and if it does, it's unclear if the plan will affect all usernames or only some of them.
There were also reports that Twitter had sold some of its blue ticks to the Taliban, a decision they reversed after receiving criticism online. According to The Guardian, two prominent Taliban leaders — Hedayatullah Hedayat and Abdul Haq Hammad — had lost the blue tick from their Twitter accounts soon after the public took notice of it and criticised the social media company for doing so.
With inputs from agencies
Read all the Latest News, Trending News, Cricket News, Bollywood News,
India News and Entertainment News here. Follow us on Facebook, Twitter and Instagram.