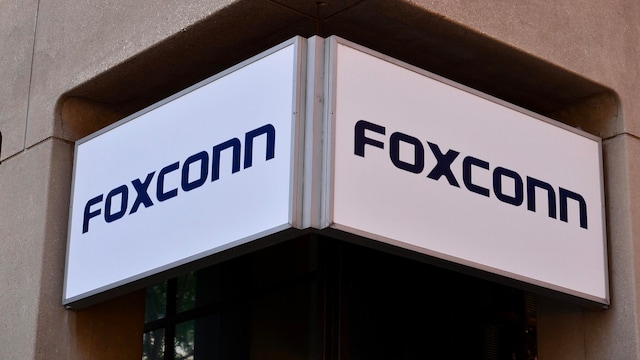 Foxconn, also known as Hon Hai, reported an 11.27 per cent year-on-year increase in third-quarter profit, surpassing analyst expectations despite a decline in the consumer electronics market. The Taiwanese company, a major Apple iPhone supplier, disclosed the following results for the quarter ending September compared to LSEG consensus estimates.
It had an actual revenue of NT$1.543 trillion vs. NT$1.559 trillion expected. Its net income stood at NT$43.12 billion, against an expected NT$35.078 billion.
While operating revenue declined 11.64 per cent from a year ago to NT$1.543 trillion, net income increased by 11.27 per cent to NT$43.13 billion, beating analysts' predictions. Foxconn is the world's largest contract electronics manufacturer and assembles products like Apple's iPhones.
Despite an ongoing slump in the consumer electronics market, Foxconn's strong performance comes amid a global increase in smartphone sell-through volumes, growing 2 per cent quarter-on-quarter, according to data from Counterpoint Research. The global smartphone market, as reported by Canalys, is experiencing a slowdown in its decline, recording just a 1 per cent drop in the third quarter of 2023.
Counterpoint Research suggested that the positive performance in September, despite one week less of sales for the new iPhones, indicates potential positive trends in the market. Canalys attributed the slight decline in the global smartphone market to regional recoveries and demand for new product upgrades.
Foxconn's earnings report acknowledged the impact of global macro uncertainties on demand for electronic goods, with consumers cutting back on purchases amid rising inflation rates. The company expects monetary policies, inflation, geopolitics, and macroeconomics to affect its business in 2024.
In August, Foxconn announced a $600 million investment in a phone production project and a semiconductor equipment facility in India. The company sees India accounting for 20 per cent to 30 per cent of its manufacturing, similar to its operations in China.
Recent reports have indicated that Foxconn's subsidiaries in China are undergoing tax audits and on-site investigations into land use, adding to the challenges faced by the tech giant.
(With inputs from agencies)